Fusty Game talks with NintendObserver.
☆ NintendObs Weekly – Monday, April 28, 2014 – Sunday, May 4, 2014.
Cliquez ici pour l'interview en français.
NintendObserver:
Having reached your Kickstarter base goal, how does it feel like being a group of three young friends capable of realizing their dream?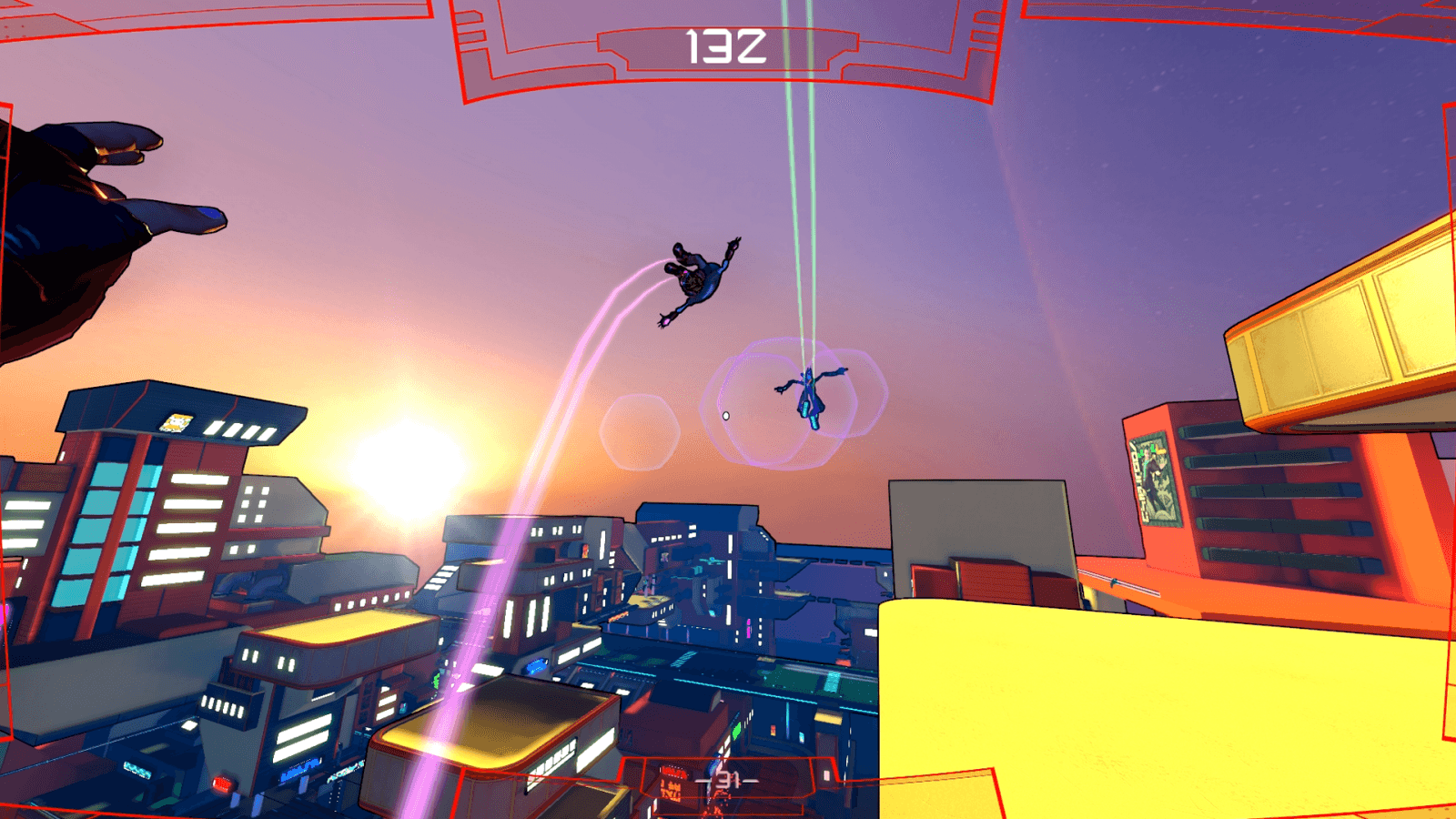 Fusty Game:
As you've put it, we indeed literally started from the bottom. We've always wanted to make videogames and that's exactly the first thing we set to do once the three of us met. Unfortunately, without neither means nor connections, our first game, on which we just about worked for nearly two years full-time, had no other fate than a free download release on its own blog. (It's really hard to market.) Luckily for us, some upcoming small-time publishers contacted us and it's with Midgar Studio that we've chosen to collaborate.
The reason we're reminiscing all this is to come back to the Kickstarter which we've had access to via the collaboration with Midgar Studio. It isn't easy making videogames being French: for such a small team as ours — we're just three people –, made of beginners nonetheless, launching a Kickstarter stood has a huge mountain to climb. Our project is very ambitious and we have to promote our game by ourselves (with advices from Midgar Studio). We didn't want to bite more than we could chew so we started with a relatively modest base goal. That being said, it was a true leap of faith for us: we couldn't predict whether our game would drive the passion and momentum necessary, whether April was a good time, whether our homemade communication would suffice… Reaching our base goal in only three days thus came as a sizable surprise! We can now imagine reaching all the way to our dreams and we only have one desire: making Hover a grand game!
We're also extremely grateful for the support from all the small and medium websites: without them, nobody would actually know about our game!
NintendObserver:
Without making promesses, can you give us an idea on how you can possibly conceive the game on Wii U with the Wii U GamePad?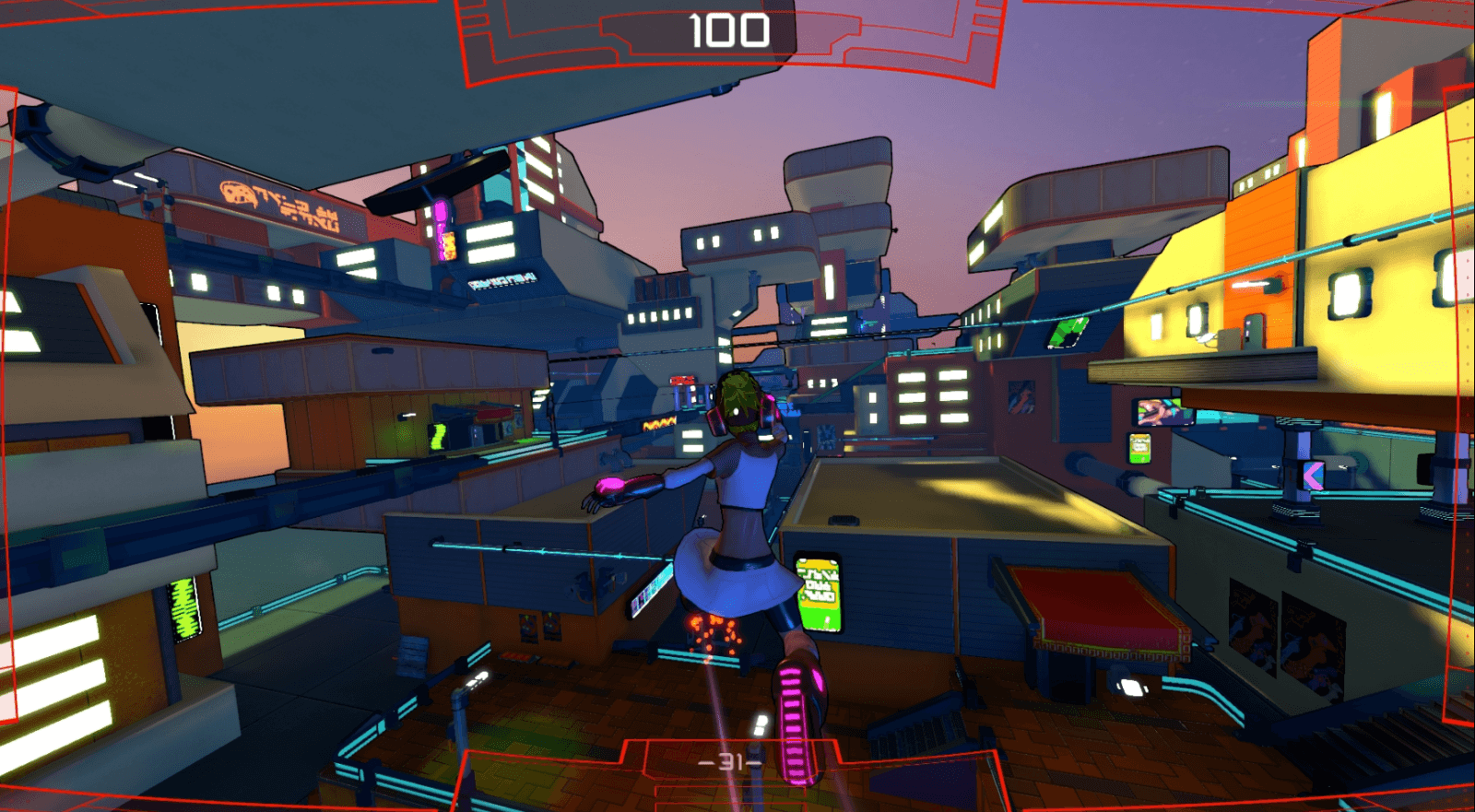 Fusty Game:
Regarding the Wii U it is indeed too early for us to make promesses. Hover is a technically ambitious game and if we've given priority to PC/Mac/Linux and next-gen consoles, it is first and foremost in order to be granted wider freedom. The Wii U is a formidable console but it requires some serious optimization for a team of only three people. It is also dear to our heart to pamper it through correct use of its GamePad and through the asymmetric multiplayer possibilities the console provides. Some gameplay elements of Hover (which we'll reveal shortly) are to do wonders with the gyroscope and the GamePad's screen. The interface also will be very user-friendly to use via touch. We mentioned a few multiplayer modes in which some players will play as the runaway Gamers while others will play as security drones chasing them. We can easily imagine on Wii U a mode where the GamePad player plays as a Gamer on the run while four other players, each controlling a flying security drone (Secubox) either with the Wiimote or the Pro Controller, hunt the Gamer down. The possibilities are numerous, we're not done thinking about it.
NintendObserver:
Something I'm just dying to hear about: how did you guys manage to get Jet Set Radio*'s Japanese composer, Hideki Naganuma, on board?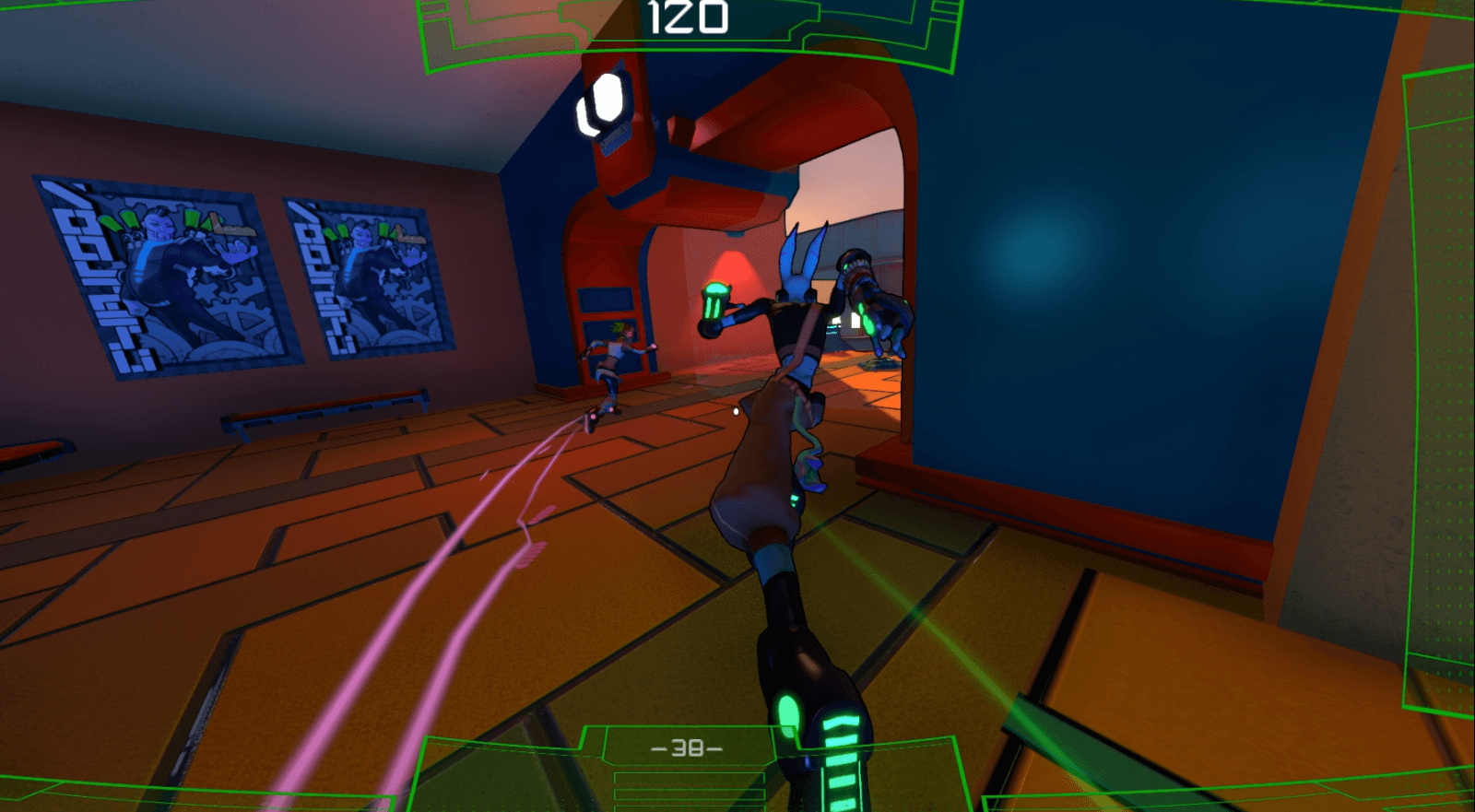 *(Known as Jet Grind Radio in North America.)
Fusty Game:
About Hideki Naganuma, we're still in the process of realizing it's actually for real. We were already huge fans of Jet Set Radio and its sequel when we were thirteen-, fourteen-years-old: oftentimes we'd just listen to the games' soundtracks just for fun. Even though way back we already bore the desire to work in videogames, we could have never dared to even think about collaborating with such a big name! What happened is actually both funny and wondrous.
Hover's objectives are to create truly geniune and intense sensations, to offer a unique universe and a unique adventure but also to pay tribute to two games we're particularily fond of, games which have greatly inspired us: Mirror's Edge and Jet Set Radio. This remained deep within our heart and spirit during the first weeks of development, yet we never specifically expected for it to transpire that much once the game publically revealed. We launched Hover on Steam Greenlight in January 2014 and it became both a surprising and an immediate success, the game being Greenlit in less than a month. But the one thing that surprised us the most, has been seeing the passion of the Jet Set Radio community who saw in Hover the spiritual successor to SEGA's game. It was the gamers who called for Hideki Naganuma. They went directly to talk to him about our game via social media and it's in this way that we eventually made contact with him. We worked up the courage to ask him whether he was interested. Much to our surprise he said yes. We mainly knew about his work and we discovered him to be a really cool, approachable person, and one who doesn't hesitate to trust three young strangers and to support their project. It's most definitely the most pleasant acknowledgement we've received in the three years time that we've been making videogames.
NintendObserver:
A parting word for potential Wii U backers?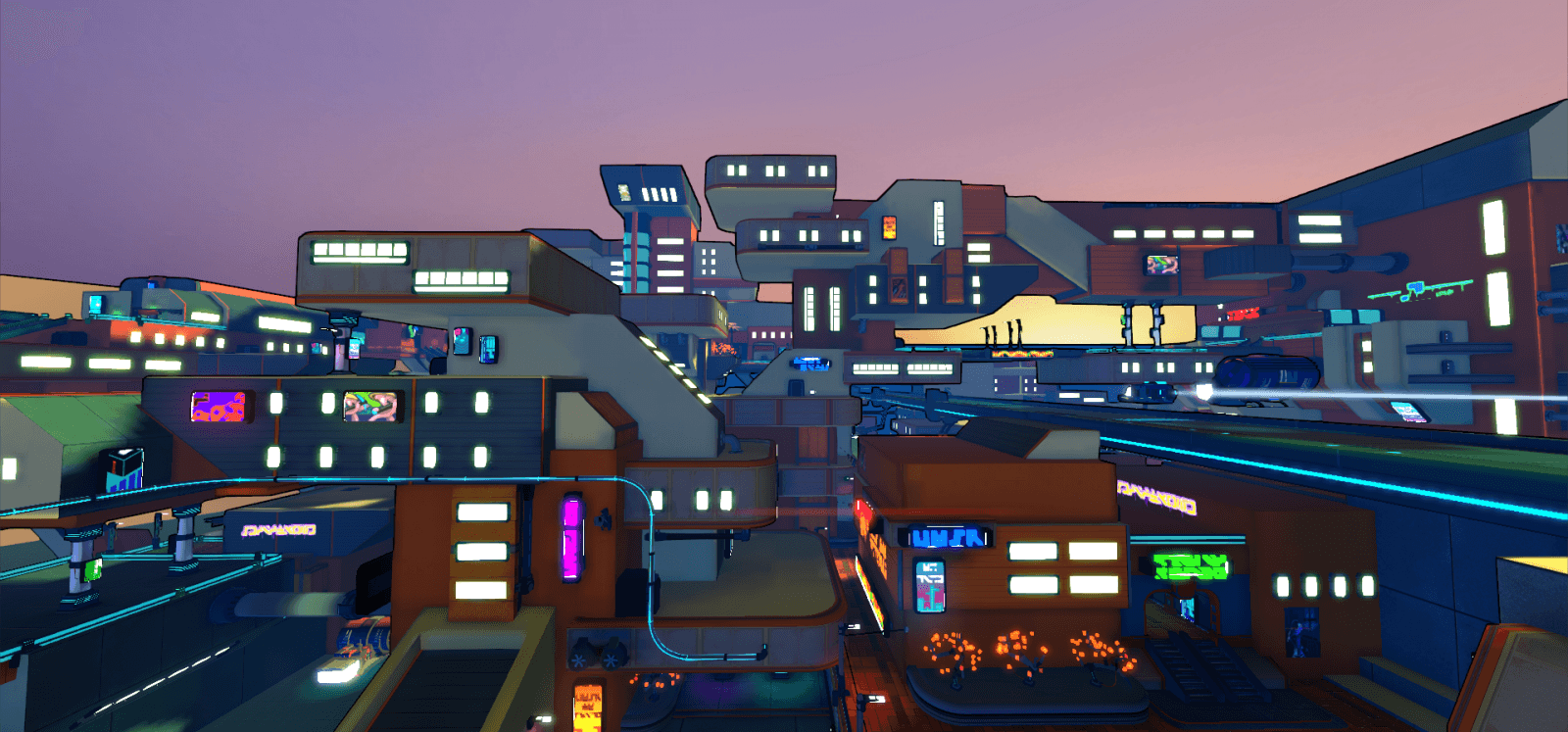 Fusty Game:
We care to express the love we have for Nintendo's latest console and sincerely hope that you understand the difference between this console and others from a game development standpoint. Given the relative sucess of the console, we could have chosen to completely ignore it (and many advised us to do so) but we are convinced of the fun potential of this machine and completely concur with the Nintendo philosophy. Unfortunately we're only the three of us and porting Hover on Wii U will require a lot of time and a particularily specific attention. Hover: Revolt of Gamers is an ambitious, open world, multiplayer game, which imposes numerous contraints. We do not want to rush the job, especially regarding the use of its controller's functionalities. It is its GamePad and asymmetric multiplayer possibilities that make the Wii U a unique console and with your support, we promess to make something truly fantastic and fun.
---
Game's already halfway through its 100,000-dollar Wii U stretch goal in less than a fourth of its time on Kickstarter. If just like me you play on Wii U, I guess you know what's left for you to do… 😉
At NintendObserver, the comments are on Discord.
Click on Community to learn more. 🙂
…
…Wanna play? Buy a Wii U.
And if you've already got yours, click on Hover Revolt of Gamers for everything you need to know about the game. 😀