"We have been making various preparations for NX so that it can grow into our core business after its launch."
☆ NintendObs Event – Nintendo Q2 FY3/2016 Q&A.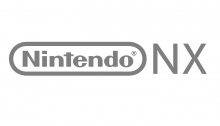 Question:

Am I correct in thinking that NX will be the most important business for Nintendo in your attempt to further improve your sales and profits from now on and that, accordingly, the NX business will be your main focus? Can I understand that even your policy to aggressively take advantage of Nintendo IP is one of your tactics to energize such core Nintendo businesses as NX, that the company does not intend to significantly increase the revenue from IP licenses themselves and that it does not plan to advance into such businesses as movie productions?
Answer:

Kimishima:

We have been making various preparations for NX so that it can grow into our core business after its launch. However, as we have been repeatedly saying, we will talk about NX next year, so I would like to refrain from making any further comments today.

Miyamoto:

As the "Fellow" who oversees the Nintendo's entire software production, while working on unique game software developments, I am also in a position to conceive and execute unique plans that uses Nintendo IP, and I have always been hoping to maximize the company's profits by proactively using this IP. As the first tangible example of our proactive use of IP, we released amiibo last year, and as Mr. Kimishima explained during his presentation today, amiibo has already been contributing to the company's financial performance. Just as this amiibo example shows, Nintendo's proactive use of its IP is to improve its business performance by taking advantage of Nintendo IP in a variety of ways, not by limiting use to merchandise licensing activities. For example, this is one of the objectives of deploying our IP on smart devices but it includes our attempt to increase the awareness of Nintendo by delivering our messages to people whom we have not been able to communicate with when deploying our IP on dedicated game systems.

— Semi-Annual Financial Results Briefing
Source: Nintendo JP.
At NintendObserver, the comments are on Discord.
Click on Community to learn more. 🙂
…
…Wanna play? Buy a Wii U.
And if you've already got yours, here are all the games already available on the platform. 😀