"We are preparing for a bright future."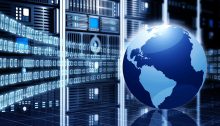 Question:

About two years ago, Mr. Iwata mentioned that the ability to judge the future of technology is the company's lifeline. Since then, has the company's ability to judge the future of technology improved? To improve this ability, what has the company done? In my opinion, the company might want to take a more aggressive approach and purchase other companies with relevant technologies to turn your huge cash deposits into additional revenue. What is your take on my idea?
Answer:

Iwata:

The ability to judge the future of technology (that the company should pursue) and whether individual software under development has the potential to turn into a great product or not are especially important for a company in our line of business. The entertainment business is inherently very different from many other industries that can more easily identify what consumers want next just by asking them. These other industries have a common roadmap and can, say, beef up specs by 10 percent, which will warrant a 10-percent price increase for consumers or contribute to a certain percentage increase in market share. This is not possible in the entertainment industry, and so it is imperative that we are able to find and judge what will grow into something very fun. Regarding this point, I will let both Mr. Takeda and Mr. Miyamoto comment as well, but please allow me to share my opinion. When it comes to judging the future of technology and whether certain ideas have the potential to become great entertainment, a few people who have been with Nintendo for many years have been taking on these roles at the company. It is inevitable, however, that everyone becomes older and there will be a day in the future when we will all have to retire. If the abilities of the people making such important decisions for the company have declined due to aging, or if these people reach retirement age, they might not be able to perform their job duties. It is natural to be concerned about this. To deal with this issue, it is important for us to seek out younger members of the company who have the potential to take on these new tasks and to let them go through the necessary experiences. This ability can be cultivated and obtained only through serious decision-making processes at the relevant positions. It is not something we can make them understand by taking them by the hand and teaching them step-by-step. Perhaps it is an ability that can only be obtained through particular experiences by people who deeply consider numerous areas, excel at observing others' behavior and always thoroughly analyze cause-and-effect for any phenomenon more than anyone else. To explain this further: As you know, companies today have a number of different means to hear the opinions and reactions of their consumers. One seemingly small judgment that we make on a certain subject can make our consumers highly appreciative of our products and services. On the other hand, when a decision results in a failure to satisfy our consumers, it feels as if the words in consumer complaints go right through our hearts. One example of the special experiences I just referred to is that a seemingly small decision made by these individuals can have a significant effect on whether our products and services succeed or not. To nurture people who might make critical decisions in regard to future technology and prospective software for the company, it is important for us to determine what kind of experiences they should go through, and how they can actually experience them.

Twelve years have passed since I became president of the company in 2002, so it is my 13th year in this position. As part of my job, I always try to identify people who will be able to succeed such people as Mr. Takeda and Mr. Miyamoto, who have been leading hardware and software projects at Nintendo, as well as people who can form teams that will be able to lead the company after the retirements of Mr. Takeda and Mr. Miyamoto. As a result, people who will eventually become eligible for these positions have been steadily demonstrating growth. I believe we will gradually start to see tangible results in the future.

Next, I would like to answer your question about usage of our cash and deposits. After I announced our intention to more aggressively use our own IP in January (at the Corporate Management Policy Briefing), many people approached us with proposals. During our discussions, we made progress even in fields that we have not deployed our IP in the past. However, we are negotiating these deals with other parties. The appropriate timing to make the announcements does not necessarily fall on the dates of our IR-related events, and today is not the day when we can share with you any concrete examples. I hope you understand that these things are happening behind-the-scenes and that we are also discussing how our cash assets should be used.

Regarding the aspect of technology, even though the investment was not a significant amount in comparison to the entire cash and deposits the company owns, we now own a company in France called NERD (Nintendo European Research and Development SAS), which researches and develops advanced element technologies for us. The company originally had a partnership with Nintendo, and we eventually agreed that Nintendo would purchase it so it could become a part of the global Nintendo group. I picked this one example to answer your question and to explain that we are not necessarily taking on the type of tasks you suggested only within our company. When we have a good encounter with a prospective partner who owns promising technology, and if we will be able to establish a good and long-term relationship that is based on trust between the core individuals at the companies, we do not need to be hesitant. In this regard, the actual investments we make may increase in the future.

Now I would like Mr. Takeda and Mr. Miyamoto to share their thoughts on judging the future of technology and whether ideas have entertainment potential.

Genyo Takeda (Senior Managing Director):

In recent years, I have been trying to let younger people make decisions as much as possible. While there are times when I want to give input, I have been trying to be patient and focus on observing how the younger people work.

Even in Silicon Valley, the core technology that is researched and developed has shifted from the area of semi-conductors. Engineers and developers should not do their research just by thinking about what technology has traditionally been relevant to them. Today's engineers and developers must look into more diverse fields, including cloud and software-related technology. We discussed a bit about our QOL project today, which uses different technology than what Nintendo has traditionally used. And each one of these different technologies is showing independent progress in its own field. The world of technology has been quickly evolving – every one of us has to be as flexible as possible, even to the extent that we have to rethink what we have firmly said before. This is a global movement. We cannot afford to say things such as, "We are Japanese and we only need to think about Japan." We are having these talks inside the company and nurturing individuals who will be able to make decisions as to what technology we should pursue. I say "individuals" because I believe that the right decisions (to judge the future of technology) cannot be made by a majority vote. I personally want to make sure that the individuals who succeed us will take on challenges that even if they eventually end up being failures, will not be felt as if they were throwing money down the drain. In other words, even if these challenges fail, they will gain something valuable they can use in future projects. This is the spirit we have at Nintendo that, in my opinion, might even be thought as a part of our DNA: If we spend money as if we are throwing it down the drain, we won't be able to seize the right opportunity when it, by a stroke of good fortune, is presented to us. I hope this spirit will be inherited and that future challenges will still be bold ones. For this next generation of individuals, I am being patient, and I believe Mr. Miyamoto sitting next to me is as well. I believe that we are now at a stage where the next generation is steadily growing.

Miyamoto:

I need to be very careful about answering this question, or my answers may result in articles titled, "Mr. Miyamoto to retire," again. Jokes aside, just like Mr. Takeda, I have been trying to assign as many responsibilities as possible to the people who are working in the forefront of software development. We often use the term "Nintendo DNA" when we have internal meetings. While the people who have worked at Nintendo for many years and have made things unique to Nintendo are gradually reaching their retirement ages and leaving the company, people like me are currently taking the position of a sort of "guardian" for the younger developers who want to discuss philosophical agenda items such as "What makes our products Nintendo-like?" by watching and giving them advice from time to time.

Including the QOL project that we explained today, we have been internally researching and reviewing the possibility of certain technologies to be used in new and different ways and discussing what the optimal technology will be for solving the technical issues we face now. When we have meetings to discuss these subjects with many people, however, the opinions and the possible conclusions of the meetings tend to move forward in the same direction. Specifically, they tend to revolve around "Which one of these possible technologies is of the highest performance?" and "Which one will eventually be the most affordable?" When younger people start talking in this fashion, people like me make a point of stressing the importance of the product having one very clear-cut unique point. If we can materialize and commercialize that unique point, and if we can receive and correctly analyze public reaction, we can exercise operations that will not "throw money down the drain" if I can use the expression Mr. Takeda just mentioned. When our attempts fail, we approach the person who made the decision and ask, "What went wrong, what should have been done and what do we need to do now?" And we also make a point of jointly discussing the next moves we should take. We are making efforts to repeat this process. I am now trying to establish internal systems that can primarily operate by the decisions made by people who are 20 years younger than I am, not just 10 years younger. We are preparing for a bright future.

— Semi-Annual Financial Results Briefing
Source: Nintendo JP.
At NintendObserver, the comments are on Discord.
Click on Community to learn more. 🙂
…
…Wanna play? Buy a Wii U.
And if you've already got yours, here are all the games already available on the platform. 😀