I kinda feel bad for him for I also know all too well the feeling of working on a project that takes years more than expected to finally reach anything close to completion.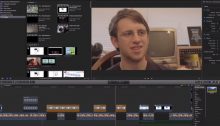 At NintendObserver, the comments are on Discord.
Click on Community to learn more. 🙂
…
…Wanna play? Buy a Switch.
That being said, click on Super Smash Bros. Melee for everything you need to know about the game. 😀