I didn't know the game at all when it was announced. But once I watched this segment, the three ways to reach victory quite simply ended up making perfect sense.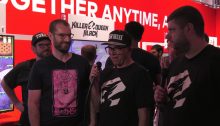 At NintendObserver, the comments are on Discord.
Click on Community to learn more. 🙂
…
…Wanna play? Buy a Switch.
And if you've already got yours, click on Killer Queen Black for everything you need to know about the game. 😀