☆ NintendObs Weekly – Monday, February 5, 2018 – Sunday, February 11, 2018.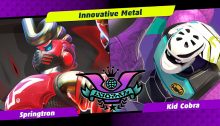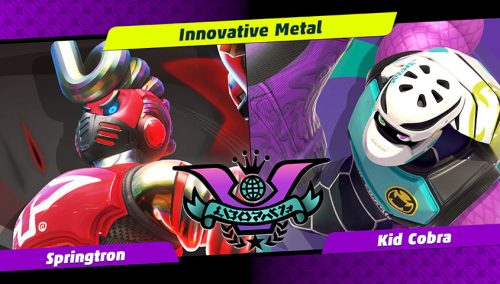 02.07.18

It's robot vs. skater in the next Party Crash for the ARMS™ game.

Event Time: Friday, 2/9 [1:00 a.m. PT] – Monday, 2/12 [1:00 a.m. PT]

Featured Fighters: Springtron versus Kid Cobra

Party Crash is a limited-time Party Match event with special rules. By playing these matches you can increase your Lab Level, which then grants you in-game cash and special badges. You can also get bonus multipliers by using featured characters and weapons.

And starting with this Party Crash, ARMS Lab will begin their Party Crash engagement project! New features will be added, such as a super-strong level 8 Headlock appearing only in Party Crash and new bonus rules. In addition, we've adjusted the bonus percentage rate so losing bonus fighters have a better chance to turn the tables. I heard it'll be an exciting party to the end, so hope you look forward to it!

— Nintendo What's New
Source: Nintendo.
At NintendObserver, the comments are on Discord.
Click on Community to learn more. 🙂
…
…Wanna play? Buy a Switch.
And if you've already got yours, click on Arms for everything you need to know about the game. 😀