The championships will be played on Pokémon Ultra Sun and Pokémon Ultra Moon starting January 1, 2018.

☆ NintendObs Weekly – Monday, October 2, 2017 – Sunday, October 8, 2017.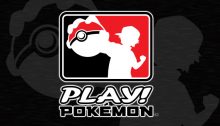 A New Video Game Championships Format for 2018

Get a first look at the new Pokémon Video Game Championship Series format going into effect next year.

October 06, 2017

The Play! Pokémon program has announced early details on the upcoming Pokémon Video Game Championships format. The updated format will give players a chance to come up with exciting new strategies. Players will be able to try out these new rules in online battles as soon as Pokémon Ultra Sun and Pokémon Ultra Moon launch on November 17, 2017. All live tournaments will transition to these new rules on January 1, 2018.

Here's a brief summary of the new regulations:

All battles will be Double Battles played in Pokémon Ultra Sun and Pokémon Ultra Moon

All Pokémon in the National Pokédex are allowed, with the following restrictions:

Pokémon must have the Alola symbol showing they were caught in the Alola region

Mythical Pokémon, some Legendary Pokémon, and Ash-Greninja are not allowed

Duplicate Pokémon are not allowed

All items are allowed, but duplicate items are not allowed

All Pokémon are set to Lv. 50, including Pokémon below Lv. 50

The entire 2018 Pokémon VGC rules document will be available on the rules and resources page in December. Players are expected to understand the rules when participating in a competition, so take a look at them before your next event.

Once again, players will be able to download rule sets to practice with the 2018 VGC rules via the Pokémon Global Link. Visit the Festival Plaza in your Pokémon Ultra Sun or Pokémon Ultra Moon game to download the rules and start battling and training with your friends.

Look forward to many exciting battles in 2018 under the new Pokémon VGC format starting later this year.

— Pokémon News
Source: Pokémon.
At NintendObserver, the comments are on Discord.
Click on Community to learn more. 🙂
 …
And if you've already got yours, click on Pokémon Ultra Sun & Ultra Moon for everything you need to know about the games. 😀