Announcing the very first stop of the Pokémon World Championships 2018.
☆ NintendObs Weekly – Monday, July 3, 2017 – Sunday, July 9, 2017.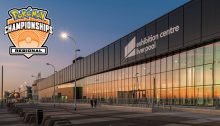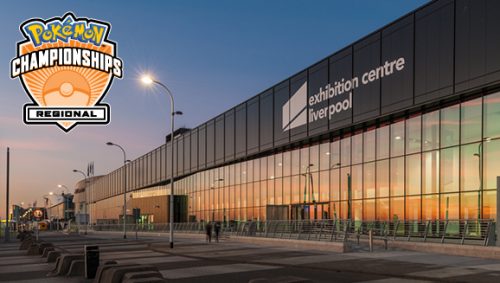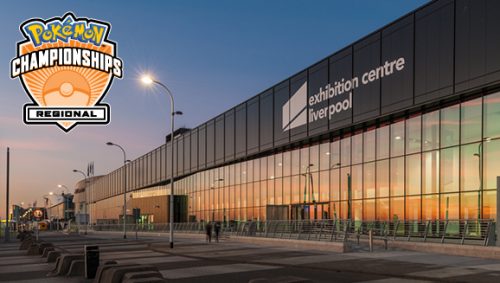 The Path to Worlds 2018 Begins in Liverpool

The 2018 Championship Series kicks off with the Liverpool Regional Championships.

July 06, 2017

Start the march toward the 2018 Pokémon World Championships in Liverpool, England, on July 29–30 at the first Regional Championships of the 2018 season. The action will take place Saturday, July 29, and Sunday, July 30, at Exhibition Centre Liverpool. This is the first chance for Pokémon TCG and video game players to earn major Championship Points toward an invitation to next year's Pokémon World Championships. Trainers will also be battling for great prizes, including cash, trophies, playmats, and Pokémon TCG booster packs!

Competitors from around the world are welcome to compete in Liverpool—there are no residency restrictions for either the Pokémon TCG or video game events. Registration is the same cost for Pokémon TCG and video game entrants. Online registration for the Liverpool Regional Championships is €35 for all Masters Division players and €20 for Junior and Senior Division players. Registration at the venue is 35 GBP for Masters and 20 GBP for Juniors and Seniors. Get more registration details for the Pokémon TCG event and video game event.

The tournament format will be essentially the same for Pokémon TCG and video game players, with Swiss rounds on Saturday and top players advancing to single-elimination matches on Day Two. Pokémon TCG competitors will battle using the Standard format; video game competitors will use the current format and battle using the Pokémon Sun and Pokémon Moon games.

The second day will also feature plenty of side events open to all attendees. Side events may require additional fees to participate. And if you'd just like to come watch the action, spectator attendance is free.

Note that even though it takes place before the 2017 Pokémon World Championships, this tournament is part of the 2018 Championship Series season, and Championship Points earned at this event will count toward an invitation to the 2018 World Championships.

Good luck battling at the Pokémon TCG and Video Game Liverpool Regional Championships!

— Pokémon News
Source: Pokémon.
At NintendObserver, the comments are on Discord.
Click on Community to learn more. 🙂
…
And if you've already got yours, click on Pokémon Sun & Moon for everything you need to know about the games. 😀