Also in: the Nade, the Roaster and the Kablammer Arms.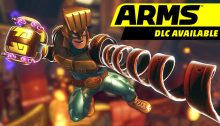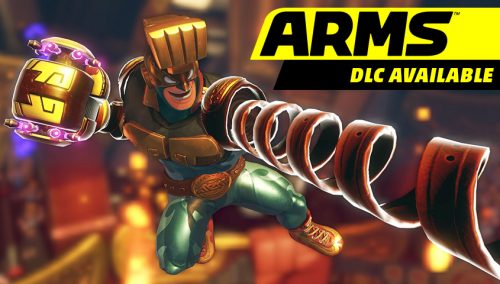 07.12.17

There's a new reason to step into the arena in the ARMS™ game for the Nintendo Switch™ console. A new fighter known as Max Brass has just joined the roster of playable characters in a free game update!

Fans will marvel at his arms made of past championship belts, be charmed by his dashing grin… and be afraid of his special abilities. After charging up, Max will buff up, move faster, and not flinch against incoming punches. And similar to Spring Man, he can 1) deflect punches with a charged dash and 2) remain charged up when his HP gets down below a quarter.

Max is a formidable opponent indeed, but it doesn't end there. The update also includes three new ARMS: the Nade, Roaster, and Kablammer. Max starts out with this set, but all characters will be able to unlock them via the Get ARMS mode.

To get the free update, select the ARMS icon on the console's HOME Menu, press the + button, and select Software Update.

Full version of the game is required to use this DLC.

— Nintendo What's New
Source: Nintendo.
At NintendObserver, the comments are on Discord.
Click on Community to learn more. 🙂
…
…Wanna play? Buy a Switch.
And if you've already got yours, click on Arms for everything you need to know about the game. 😀