That's three games on Nintendo out of the nine fighting games selected for the event.
☆ NintendObs Weekly – Monday, January 25, 2016 – Sunday, January 31, 2016.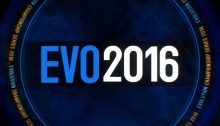 Evo 2016 Details Revealed – Street Fighter, Smash, Guilty Gear, Pokkén, and More

January 26, 2016

The wait is finally over. Earlier tonight, Evo organizer Joey "Mr. Wizard" Cuellar went live with Twitch's Mike Ross from the Red Bull eSports Studio in Santa Monica, California to announce this year's lineup. You all have waited long enough, so let's just get right into it. Here's the full lineup:

Evo 2016 is scheduled for July 15-17 at the Las Vegas Convention Center. Sunday finals, featuring Street Fighter V, Super Smash Bros. Melee, Mortal Kombat X, Guilty Gear Xrd -REVELATOR, and Ultimate Marvel vs. Capcom 3, will take place at the Mandalay Bay sports arena. Westgate Las Vegas Resort & Casino will act as the event's official hotel.

If you're sweating the costs of this trip already, you may be able to win a trip for two to Las Vegas. All you have to do is enter for a chance to win over at Kernel. The winner will have all their expenses (flight, hotel, tickets for every day, etc.) covered, so don't waste any time throwing your name in!

More Evo 2016 details can be found on the official website. Check out our interview with Cuellar for a bit more insight on the choices they made.

— Ian "iantothemax" Walker at Shoryuken
Source: Shoryuken.
At NintendObserver, the comments are on Discord.
Click on Community to learn more. 🙂
…
…Wanna play? Buy a Wii U.
And if you've already got yours, here are all the games already available on the platform. 😀