Play Nintendo at Best Buy this Sunday. Details on locations at the source.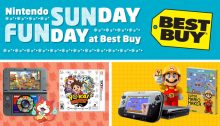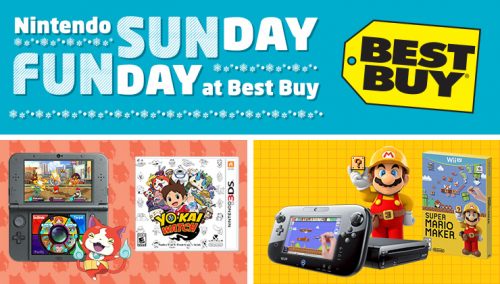 12.09.15

Experience the fun on Nintendo 3DS and Wii U this Sunday, December 13th at select Best Buy stores from 1pm – 4pm (local time).

Discover a hidden world in YO-KAI WATCH for Nintendo 3DS and create the Mario levels of your dreams in Super Mario Maker for Wii U. Plus play other new releases like Mario Tennis: Ultra Smash and Pokémon Super Mystery Dungeon.

Don't forget to check out Best Buy's deals of the week on select Nintendo games, eShop cards, and New Nintendo 3DS XL systems.

— Nintendo What's New
Source: Nintendo.
At NintendObserver, the comments are on Discord.
Click on Community to learn more. 🙂
…
…Wanna play? Buy a Wii U.
And if you've already got yours, here are all the games already available on the platform. 😀