Midgar Studio emphasizes platform parity!
☆ NintendObs Weekly – Monday, May 12, 2014 – Sunday, May 18, 2014.
Incredible! 

We just reached the $100,000 stretch goal. It means that Hover will be on Wii U!!

Reaching this stretch goal means a lot to us, we really want to push Wii U's gameplay possibilities further with the amazing asymmetric gameplay!

— Midgar Studio
Source: Kickstarter.com.
Furthermore in the comments of the post on Kickstarter, Migdar Studio had the following to say about the Wii U version:
Wii U will have the same features as other platforms. 😉
I'm just SO GLAD I conduced my interview with Fusty Game!
(D'ailleurs voici l'interview originale en français !)
I'm really proud of both backing and promoting the game. Here are a couple of high res alpha screenshots and some flavor text (in French) of an idea I shared with Fusty Game on what I see it being like to experience the game on Wii U.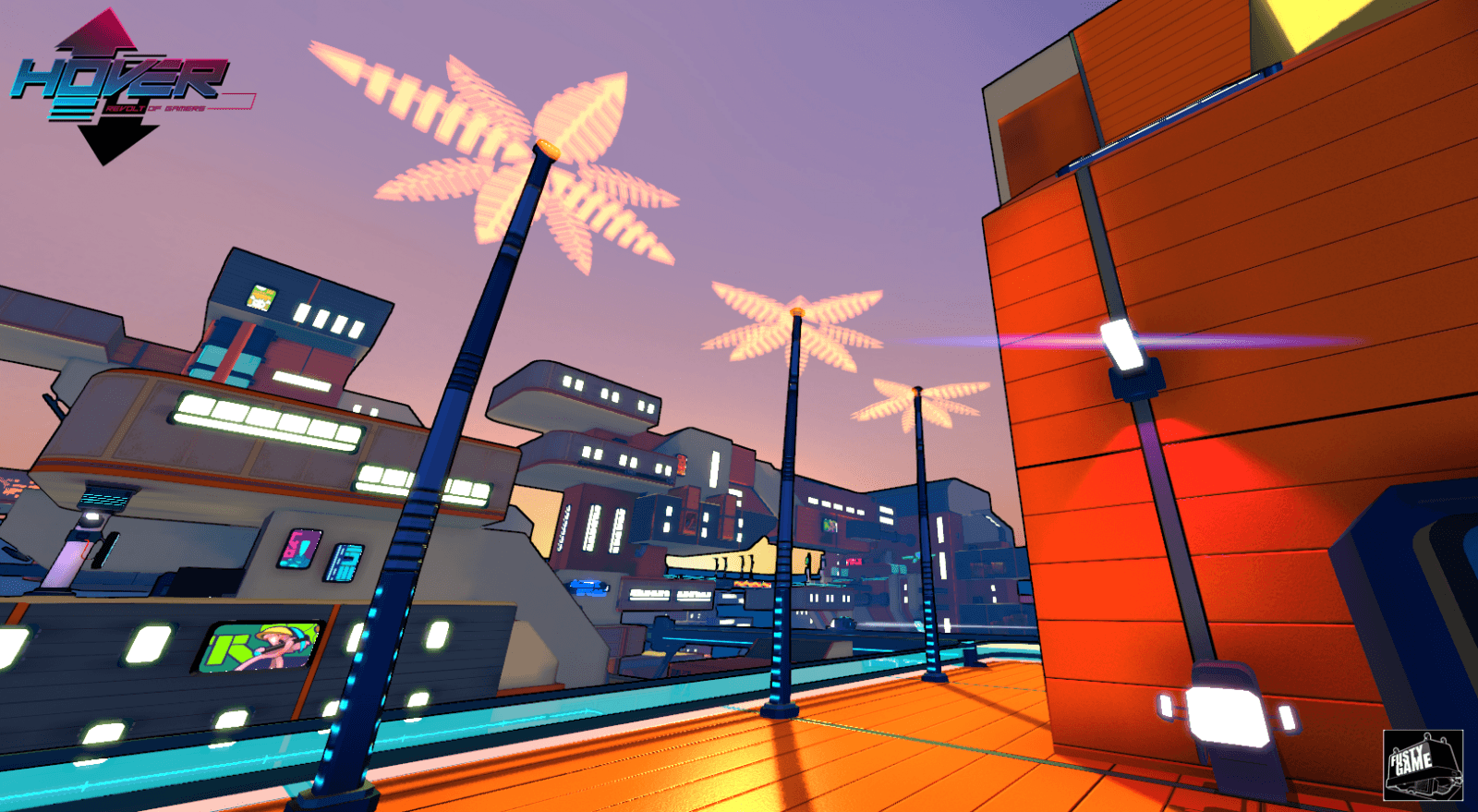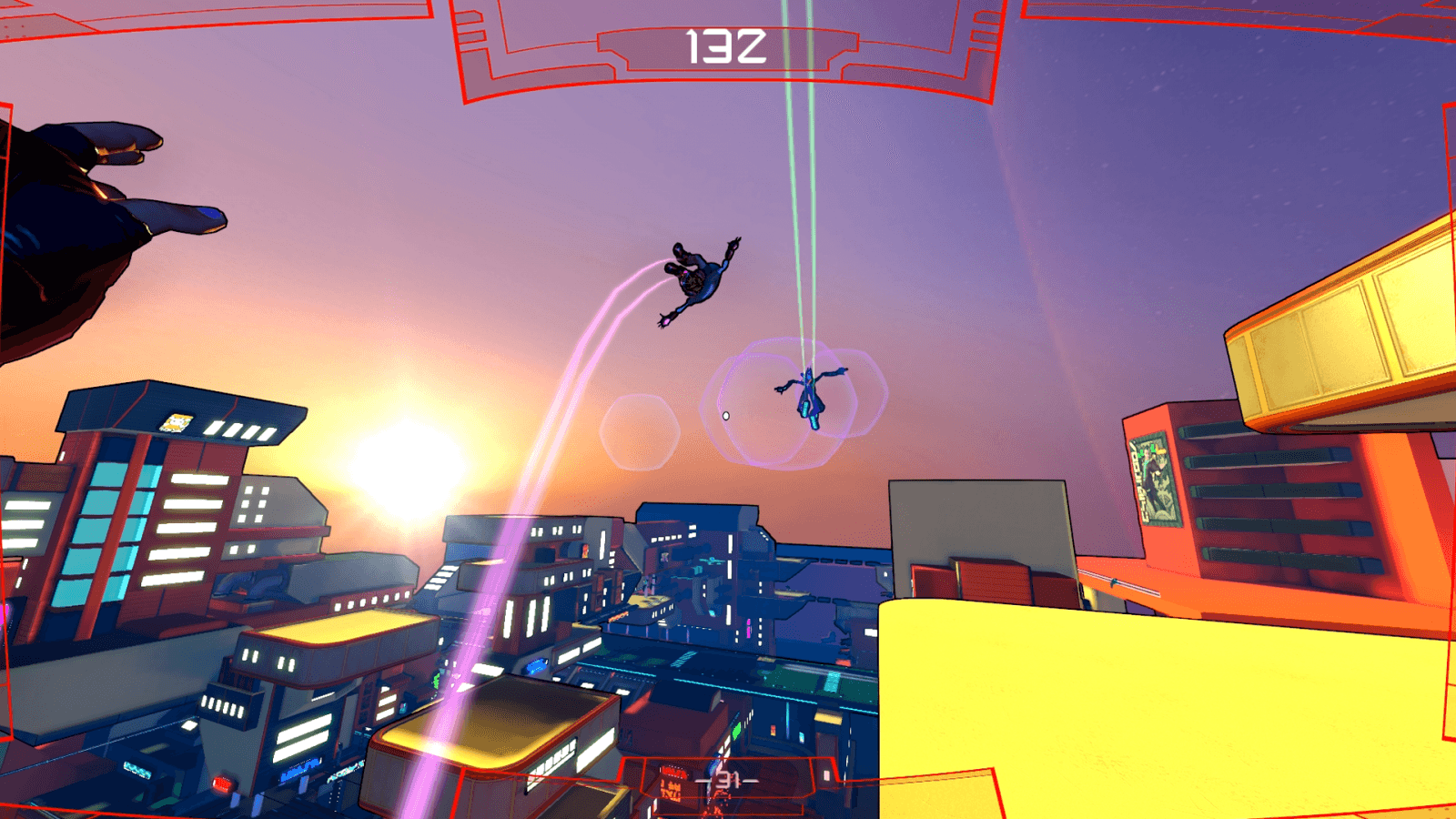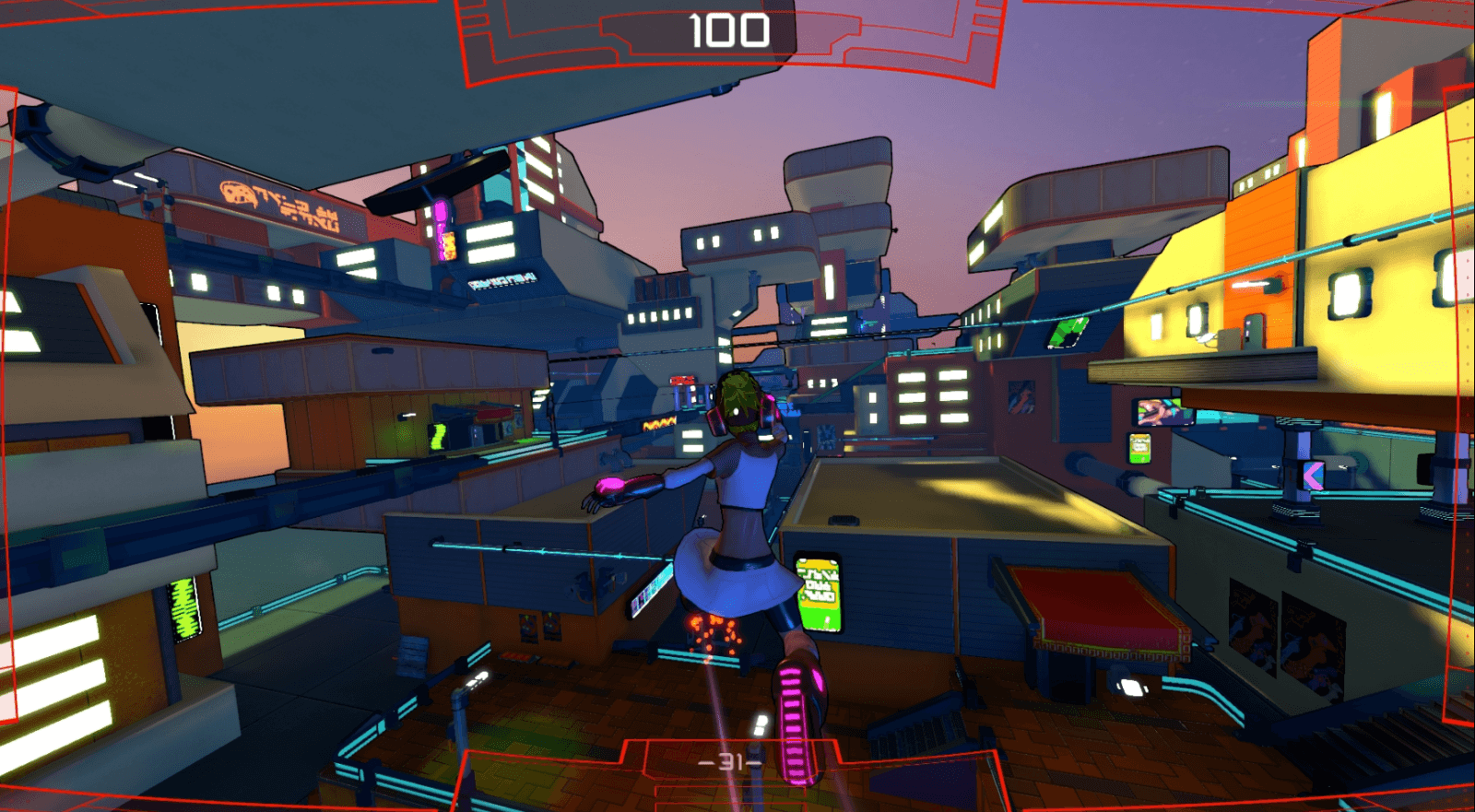 Imaginez-vous vous réveillez d'une soirée chez un pote un dimanche matin. Il s'est levé avant vous et vous tombez sur lui alors qu'il joue en solo à Hover: Revolt of Gamers sur sa Wii U, GamePad en main, l'écran principal du jeu étant sur la télé. Vous êtes tous les deux bien embêtés : lui ne veut pas quitter sa partie et vous êtes bien décidé vous aussi à jouer, pris d'engouement par l'action haute en couleurs défilant sur l'écran.
Votre ami, sachant déjà de quoi je parle, vous lance un sourire narquois comme pour vous mettre au défi, tout en continuant à jouer. Vous attrapez un Wii U Pro Controller ou une Wii Remote, en fonction du style de jeu recherché, l'activez à la console, appuyez sur "+START" et boum: d'un coup, l'écran de la télé passe du point de vue du Gamer à celui d'une Secubox et votre pote voit son dual screen gaming réduit à l'écran seul du GamePad sans pré-avis, comme hacké et pris au dépourvu.
Le multijoueur intégré est lancé : vous poursuivez votre ami sur l'écran de la télé via la Secubox alors que lui s'enfuit uniquement sur l'écran du GamePad, faisant la démarche dans le réel de s'écarter de votre champ de vision pour ne pas que vous le retrouvez.
Entendant votre excitation commune, un, puis deux, puis trois de vos amis se réveillent à leur tour et vous rejoignent, les uns prenant des Pro Controller, un autre prenant une Wiimote. Quatre Secubox, la guerre est déclarée : à vous d'apprendre à votre ami ce qu'il en coûte de se la jouer perso. 😉
At NintendObserver, the comments are on Discord.
Click on Community to learn more. 🙂
…
…Wanna play? Buy a Wii U.
And if you've already got yours, click on Hover Revolt of Gamers for everything you need to know about the game. 😀