Nintendo eShop Summer Sale 2019, Marvel Ultimate Alliance 3 The Black Order, Etherborn.

☆ NintendObs Weekly – Monday, July 15, 2019 – Sunday, July 21, 2019.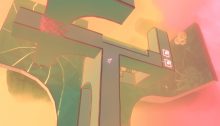 Click here for North America.
Weekly download news

MARVEL ULTIMATE ALLIANCE 3: The Black Order and 22 more games released this week.

Version française ici : Les téléchargements de la semaine. 😉

18/07/2019

Nintendo eShop sale: Summer Sale

Summer is well and truly here and to celebrate, over 140 Nintendo Switch titles are on sale until July 25th as part of our Summer Sale 2019! With so many titles on offer, there's a game for everyone!

Download Versions Of Packaged Software

MARVEL ULTIMATE ALLIANCE 3: The Black Order

Nintendo Switch

Assemble your ultimate team of Marvel Super Heroes in MARVEL ULTIMATE ALLIANCE 3: The Black Order, exclusively on Nintendo Switch!

Psyvariar Delta

Nintendo Switch

Enjoy the thrill of leveling up by avoiding direct hits and evading enemy attacks.

Penguin Wars

Nintendo Switch

Join Riley and his friends on their journey to Gira Gira land.

Redeemer: Enhanced Edition

Nintendo Switch

Brutal, bloody beat-'em-up action without compromise. A true resurrection of this popular genre.

Soldam: Drop, Connect, Erase

Nintendo Switch

The Jaleco arcade classic returns!

UglyDolls: An Imperfect Adventure

Nintendo Switch

Do you have the courage not to run away?

Nintendo Switch Download Software

Arcade Archives THE NINJA WARRIORS

Operate the assassin androids NINJA and KUNOICHI to defeat the Demon King Banglar!

Archlion Saga

Challenge the foretold doom! An easily completable Pocket-sized RPG!

Astro Bears

Competitive party game featuring bears in space suits.

BATTLE & CRASH

Fire! Clash! Obliterate! Exciting Car Battle Royal!!!

Caladrius Blaze

Includes all the elements of Caladrius and Caladrius AC.

Distrust

Guide the explorers through a randomly generated station, overcome the severe climate and fight the unfathomable!

Eagle Island

Cast off for adventure!

Etherborn

An elegant leap in the gravity-puzzle genre.

Growtopia®

Play together with wizards, doctors, star explorers and superheroes!

Jim is Moving Out!

Help Jim move out and see the world!

JumpHead: Battle4Fun!

It's all about stomping down on your friends!

Let's Go Nuts

An adorable platformer with cute squirrels, quirky monsters, and limitless nuts to collect.

LOST ORBIT: Terminal Velocity

Stranded after his ship is destroyed in deep space, a lowly maintenance worker must struggle to find his way home…

Mini Trains

Welcome to the fantastic world of model railroads and steam locomotives. Choo Choo!

Mochi Mochi Boy

Solve puzzles and rescue your slime friends!

Royal Roads

Return the missing princess! Adventure awaits on the Royal Roads!

Tarot Readings Premium

Get the tarot experience.

Umihara Kawase Fresh!

Use your fishing lure to explore a town where all is not what it seems!

World Cruise Story

Captain a luxury cruise liner, sailing the entire world while entertaining VIPs!

Nintendo Switch Downloadable Content

911 Operator

Take on the role of an emergency dispatcher, who has to rapidly deal with the incoming reports.

Farm Together

Grow your own farm all by yourself, or cooperate with your friends in this unique, relaxing farming experience!

Growtopia®

Play together with wizards, doctors, star explorers and superheroes!

My Time at Portia

Start a new life in the enchanting town of Portia!

Penguin Wars

Join Riley and his friends on their journey to Gira Gira land.

Pic-a-Pix Deluxe

Pic-a-Pix is bigger and better than ever!

Power Rangers: Battle for the Grid

It's Morphin Time!

SENRAN KAGURA Peach Ball

SENRAN KAGURA has transformed into a pinball game on the Nintendo Switch!

Super Neptunia™ RPG

Settle the debate once and for all!

WorldNeverland – Elnea Kingdom

This kingdom welcomes immigrants from any country. Let's live in this kingdom! Enjoy a free life with love and adventure. Quests, battles, item gathering, harvest, love, marriage, even raising children. An easy-going, relaxed play experience. Real life takes on new meaning.

Nintendo Switch Demos

Bot Vice

Fast paced action-packed gallery shooter!

The Tower of Beatrice

The life of a thief isn't easy: always hiding in shadows, clients cheat, traps bite…

Special offers

See the wide range of titles on offer on Nintendo Switch this week.

Check out all of the games on sale on Nintendo 3DS family systems and Wii U this week below:

ASH (Nintendo 3DS)

Castle Conqueror EX (Nintendo 3DS)

Demon King Box (Nintendo 3DS)

European Conqueror 3D (Nintendo 3DS)

Job the Leprechaun (Wii U)

Koi DX (Wii U)

Lionel City Builder 3D: Rise of the Rails (Nintendo 3DS)

Mr. Pumpkin Adventure (Wii U)

Pinball Breakout 2 (Nintendo 3DS)

RTO 3 (Nintendo 3DS)

Smash Bowling 3D (Nintendo 3DS)

Thorium Wars: Attack of the Skyfighter (Nintendo 3DS)

Toy Defense (Nintendo 3DS)

Triple Breakout (New Nintendo 3DS)

Nintendo 3DS HOME Menu themes

Check out the latest Nintendo 3DS HOME Menu themes at our New Releases page. HOME Menu themes are available to download from the Theme Shop on your system, and new themes are added regularly.

— Nintendo UK News
Source: Nintendo UK.
Click here for last week's European eShop Downloads.
At NintendObserver, the comments are on Discord.
Click on Community to learn more. 🙂
…
…Wanna play? Buy a Switch.
And if you've already got yours, here are all the games already available on the platform. 😀