These are the volunteers who make the Pokémon Championship Series a reality.

☆ NintendObs Weekly – Monday, July 8, 2019 – Sunday, July 14, 2019.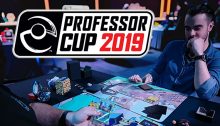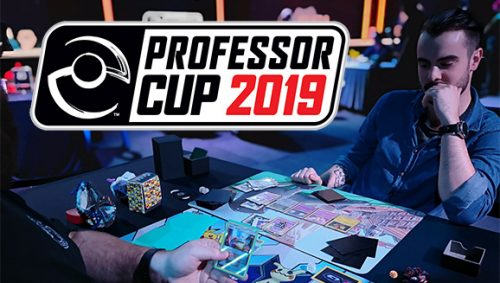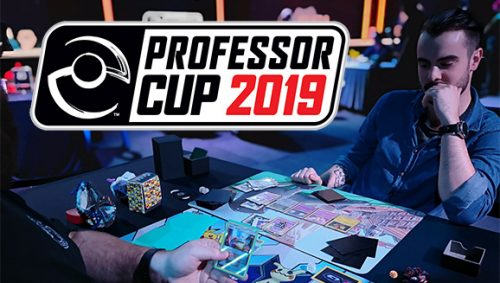 Saluting the 2019 Professor Cups

Look back on a quirky series of tournaments dedicated to Play! Pokémon's tireless volunteers.

July 10, 2019

Pokémon Professors—in this case, the kind people who volunteer their time for Play! Pokémon events across the world—are best known for helping support the smooth operation of Pokémon tournaments. But even the most steadfast volunteers should take some time to unwind, and what better way to do so than with some truly unique Pokémon battles?

Each season, specially chosen locations around the world host Professor Cup events designed especially for Pokémon Professors. These tournaments, which feature unique formats and rules, are designed to celebrate the achievements and dedication of our wonderful Professor community.

Each event has a specially designed tournament format and theme, with unpredictable rules that keep players on their toes and provide for a truly unique experience. Prizes include elegant trophies with designs that differ by region, plus a Professor Program messenger bag with a signature Poké Ball design. The top prize includes flights, accommodations, and a position on the staff team at a prestigious Play! Pokémon event.

2019 Season Professor Cups

Six Professor Cup tournaments took place around the world during the 2019 Play! Pokémon season. Each event featured a unique format that tested the skills of the Professors competing.

Competitors in the Professor Cup Vienna had to construct a Pokémon Trading Card Game deck using exactly 20 Pokémon, 20 Trainer cards, and 20 Energy cards. In São Paulo, Professors could only create 20-card decks, and they had to shuffle their discard pile to create a new deck after running out of cards to draw. And if you were lucky enough to make it to the finals at the Professor Cup Sydney, you had to beat your opponent in a game of Pokkén Tournament DX to claim victory.

This season, more than 220 Stage 1 Professors from 19 countries took part in Professor Cup tournaments. Congratulations to our Champions!

Stéphane Ruffe, France – Champion of Professor Cup Vienna (November 2018)
Tobias Thesing, Germany – Champion of Professor Cup São Paulo (November 2018)
David Mara, United States – Champion of Professor Cup Anaheim (December 2018)
José María Ruiz Marín, Spain – Champion of Professor Cup Cannes (February 2019)
Daniel Stuhr, United States – Champion of Professor Cup Atlanta (March 2019)
Paul Coletta, Australia – Champion of Professor Cup Sydney (May 2019)

These Professors sure proved to be at the top of the class! If you're interested in becoming a Professor yourself, make sure to learn more about the Professor Program and find out how to join. And if you're already a Professor and looking to test your skills in a Professor Cup, make sure to keep an eye on the Professor Cup page so you know as soon as next season's events are scheduled.

Thank you to all our past, current, and future Play! Pokémon Professors. The Play! Pokémon program would not exist without the countless hours of dedication that make Pokémon events fun for the millions of Pokémon fans around the world.

— Pokémon News
Source: Pokémon.
At NintendObserver, the comments are on Discord.
Click on Community to learn more. 🙂
…
…Wanna play? Buy a Switch.
And if you've already got yours, click on Pokémon for everything you need to know about the franchise. 😀