I thought it was Women's History Month.

☆ NintendObs Weekly – Monday, March 18, 2019 – Sunday, March 24, 2019.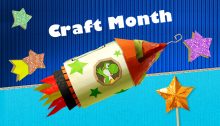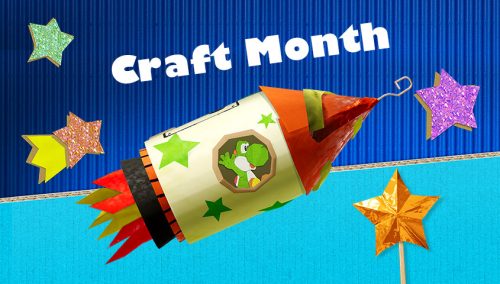 03.21.19

Did you know March is National Craft Month? It's true! Whether you like to cross-stitch or carve wood, this is your time to unleash your inner artisan. If you don't have time to get to the craft store, though, there are a couple of new Nintendo games that can help you get in the spirit of the season.

Kirby's Extra Epic Yarn

Kirby's craftiest adventure gets extra epic in this action-packed title for the Nintendo 3DS family of systems. Kirby uses his yarn body to transform into knitted wonders like tanks and flying saucers. Plus, his new ravel abilities mimic his classic copy abilities, adding something new to every stage of this action-adventure game. Give it a spin today!

Yoshi's Crafted World

Jump into a new Yoshi adventure set in a world made of everyday objects like boxes and paper cups! As the always adorable Yoshi, you'll leap up high, gulp down enemies, and set out on a treasure hunt to find cuddly collectables. This game comes out on March 29, but you can pre-purchase it now or try out the free demo on your Nintendo Switch system.

— Nintendo What's New
Source: Nintendo.
At NintendObserver, the comments are on Discord.
Click on Community to learn more. 🙂
…
…Wanna play? Buy a Switch.
And if you've already got yours, here are all the games already available on the platform. 😀