The true Game of the Year 2018.

☆ NintendObs Weekly – Monday, December 3, 2018 – Sunday, December 9, 2018.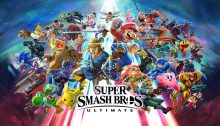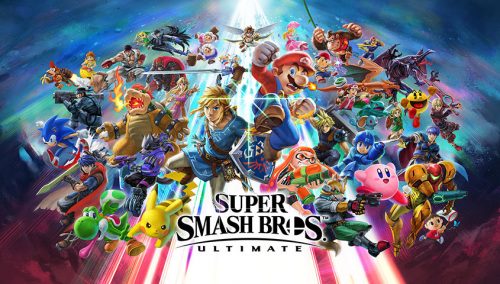 12.07.18

The wait is over! Fans both new and pro can now clash in the ultimate brawl between gaming legends. Get ready to play the biggest game in the Super Smash Bros.™ series ever—anytime, anywhere.

In the Super Smash Bros. Ultimate game, newcomers like Inkling, Simon Belmont, King K. Rool, Ridley, Incineroar, and Isabelle join every fighter from past Super Smash Bros. games. A total of 74 fighters from over 30 games series are here to battle it out.

Features:

All past Super Smash Bros. fighters have joined the battle. Everyone is here!
More than 100 stages. The new Stage Morph option even transforms one stage into another while battling.
Play in a variety of ways. Go 1-on-1 with a friend, hold a 4-player* free-for-all, kick it up to 8-player* battles and more. Whether you're throwing a party or a tournament, a wide range of modes and options await you.
New items, Assist Trophies, and Pokémon spice up battles with special abilities and unpredictable results.
Unleash the power of Spirits. Collect characters from a wide range of video game worlds to power up your fighters in different ways. Test out tons of combinations!
Explore the single-player Adventure Mode, World of Light. Fighters and spirits will have to team up to stop the mysterious fiend known as Galeem.
More than 800 music tracks can be listened to with the in-game music player (even when the system's screen is off!).
Play with a wide variety of control options, including GameCube™ Controllers.

Buy early, get Piranha Plant for free!

And finally, here's one more thing to chomp on. Register the game by Jan. 31 and Piranha Plant will join the battle! There are two ways to get this toothy fighter:

1) Buy the digital version of Super Smash Bros. Ultimate before 11:59 PM PT on Jan. 31, 2019. (The game will automatically be registered to your account.)

OR

2) Buy the retail version and register the game card with My Nintendo before 11:59 PM PT on Jan. 31, 2019.

A download code for the Piranha Plant character will be sent by email to the email address associated with your Nintendo Account. You'll receive the new fighter when it becomes available in early 2019.**

If you would like to purchase the game please visit https://www.smashbros.com/.

— Nintendo What's New
Source: Nintendo.
At NintendObserver, the comments are on Discord.
Click on Community to learn more. 🙂
…
…Wanna play? Buy a Switch.
And if you've already got yours, click on Super Smash Bros. Ultimate for everything you need to know about the game. 😀