September is Eevee Month at The Pokémon Company.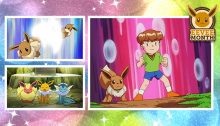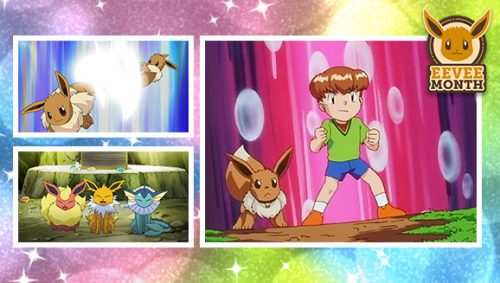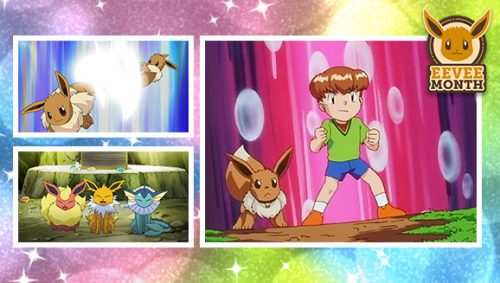 Celebrate September with Eevee!

Eevee and its many Evolutions take center stage in a monthlong jubilee.

September 04, 2018

Anticipation continues to grow over the upcoming release of Pokémon: Let's Go, Pikachu! and Pokémon: Let's Go, Eevee! for Nintendo Switch! Fans are getting increasingly excited about the lovable Eevee's costarring role in the latest Pokémon video game adventure, so we're devoting the month of September to the Evolution Pokémon. You can look forward to seeing articles devoted to Eevee's many appearances in the Pokémon video games, TCG, and animated series.

We've just launched a special Pokémon TV channel dedicated to Eevee, so it's never been easier to revisit those animated adventures! We'll add more episodes each week in September, so be sure to check back often to help keep Eevee's special month going strong!

Of course, we'd be amiss to mention Eevee without recognizing its many different Evolutions, as well! Be on the lookout for all eight of these unique Pokémon to appear in features on the site.

— Pokémon News
Source: Pokémon.
At NintendObserver, the comments are on Discord.
Click on Community to learn more. 🙂
…
…Wanna play? Buy a 3DS.
And if you've already got yours, click on Pokémon for everything you need to know about the franchise. 😀