The final wave of Pokémon originally from the Hoenn region has reached Pokémon Go.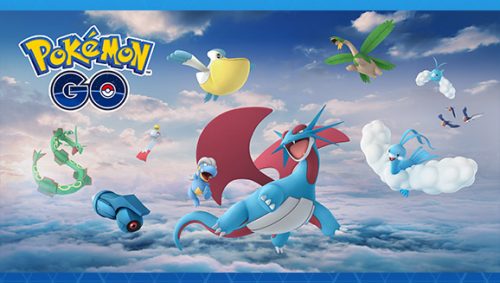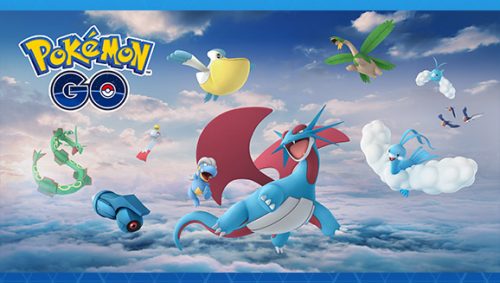 Have a Fabulous February with Pokémon GO

Look for more Pokémon originally from the Hoenn region, lures that last longer, and a lot more.

February 08, 2018

The final wave of Pokémon originally from the Hoenn region will begin to show up in Pokémon GO on February 9. Keep your eye peeled for iconic Pokémon like Salamence and Metagross! Plus, the Legendary Pokémon Rayquaza will appear in Raid Battles for a limited time! Put together your best group of Trainers to go after this incredible Pokémon by March 16.

Lures are a great way to attract more Pokémon to nearby PokéStops, and for a short while, they'll keep working longer than usual. Until February 23, lures attached to PokéStops will last six hours—12 times longer than their usual duration! Take advantage of these long-acting lures to increase your opportunities to encounter all the Pokémon originally discovered in the Hoenn region.

Pokémon GO is also shuffling around which Pokémon will appear in Raid Battles, as well as the Pokémon you'll discover inside Pokémon Eggs, to include more of the Pokémon that have been recently discovered. Keep battling and exploring for the chance to find different Pokémon than before.

If you're looking to bulk up your Pokémon GO inventory, this is a good time to do it. Until February 23, check out item bundles in the in-game shop that include valuable Egg Incubators and Star Pieces. It's a great opportunity to stock up before the next Pokémon GO Community Day on February 24.

Enjoy the thrill of discovering more awesome Pokémon, and look forward to exciting new Raid Battles and more in Pokémon GO beginning February 9!

— Pokémon News
Source: Pokémon.
At NintendObserver, the comments are on Discord.
Click on Community to learn more. 🙂
…
…Wanna play? Buy a 3DS.
That being said, click on Pokémon Go for everything you need to know about the game. 😀