This is the real Pearl.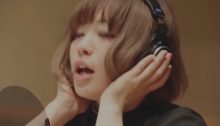 https://www.youtube.com/watch?v=sD_31GJmhUc&rel=0

We're not sure what these non-Inkling creatures are, but they're doing a pretty good job covering Off the Hook, Ink Theory, Bottom Feeders, and other Inkopolis bands!

— Squid Research Lab
Source: Splatoon's Tumblr.
At NintendObserver, the comments are on Discord.
Click on Community to learn more. 🙂
…
…Wanna play? Buy a Switch.
And if you've already got yours, click on Splatoon 2 for everything you need to know about the game. 😀