There's a lot more to it than just Breath of the Wild.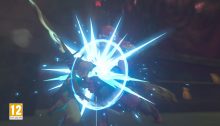 See some of the big games out now and coming later this year for Nintendo Switch!

There's more than just The Legend of Zelda: Breath of the Wild, you know!

Version française ici : Découvrez les jeux qui sont déjà disponibles sur Nintendo Switch et ceux qui sortiront bientôt ! 😉

20/03/2017

You might have been too engrossed in the world of The Legend of Zelda: Breath of the Wild to notice everything else, but there are already a bunch of great games available on Nintendo Switch, with many more set to arrive in 2017! Today let's take a look at some of the single-player experiences out now and coming soon.

Out now!

There's no dodging the big one – The Legend of Zelda: Breath of the Wild. This open-air adventure invites you to forget everything you know about The Legend of Zelda games. Step into a world of discovery, exploration and adventure in a boundary-breaking new game in the acclaimed series. Warning: may take over your life.

Away from Hyrule, unleash the power of your imagination in Skylanders Imaginators. Create your very own Skylanders – or use existing ones – and battle in the ultimate adventure alongside the almighty Senseis to save Skylands. Once you're ready for another epic quest, embark on adventure in classic-style RPG I am Setsuna, or tap into tons of tunes in the rhythm-tastic VOEZ. If you're looking for something a bit more retro, Shovel Knight: Treasure Trove, Shovel Knight: Specter of Torment and Blaster Master Zero are also out now.

More adventures on the way in 2017

Join Chase McCain and hunt down notorious criminals through a hilarious adventure in LEGO® CITY Undercover, coming April 7th. Strategy fans should also be on the look-out for over-the-top action and hysterical writing in Disgaea 5 Complete, coming May 26th.

In autumn, you're probably going to be ready for another epic fantasy adventure, and The Elder Scrolls V: Skyrim® should be just the ticket! Explore an open world however you like, master hundreds of weapons, spells and abilities and harness the powers of ancient dragons for yourself.

Later this year, everybody's favourite platforming superstar returns in Super Mario Odyssey. This time, Mario jumps out of the Mushroom Kingdom and embarks on a journey through mysterious new places, sailing between worlds aboard an airship. What's going on with his cap? Does it have…eyes?! You can find out what that's all about in the 2017 holiday season.

If those aren't enough, in autumn you can look forward to Fire Emblem Warriors. Fans of huge RPGs should anticipate the arrival of Xenoblade Chronicles 2 this year as well!

— Nintendo UK News
Source: Nintendo UK.
At NintendObserver, the comments are on Discord.
Click on Community to learn more. 🙂
…
…Wanna play? Buy a Switch.
And if you've already got yours, here are all the games already available on the platform. 😀