In International Challenge events, top finishers earn Championship Points, which can add up to an invitation to the Pokémon World Championships. 
☆ NintendObs Weekly – Monday, February 13, 2017 – Sunday, February 19, 2017.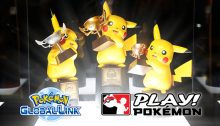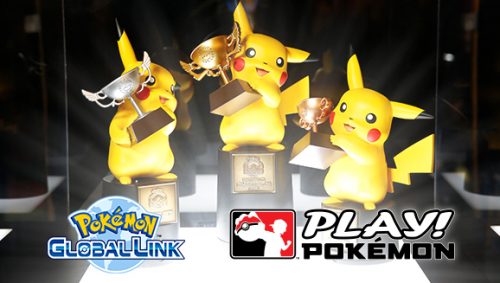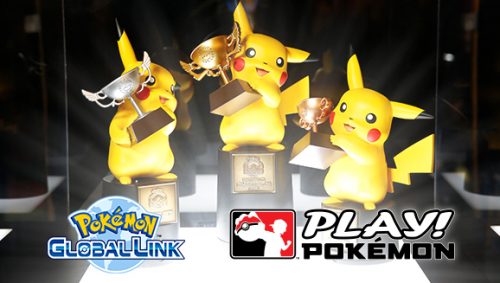 Battle toward the World Championships from Home

If you're looking for the toughest Pokémon battles around, look no further than the Pokémon Video Game Championships, a series of tournaments where Pokémon World Champions are crowned and players can earn real-life prizes. You may have watched other players competing in fierce battles on live streams or videos and wondered how you could get involved. Taking part in International Challenges, which are Online Competitions hosted at the Pokémon Global Link (PGL), are an easy way to get started. In International Challenge events, top finishers earn Championship Points, which can add up to an invitation to the Pokémon World Championships. And since all Trainers must develop new strategies this season after the release of Pokémon Sun and Pokémon Moon, there's never been a better time to start battling.

Each Video Game Championships season typically includes three International Challenges. Unlike the other Online Competitions on the PGL, these tournaments use the same rules as the Pokémon World Championships, and top finishers are awarded Championship Points. That means that the team you use and the battling skills you've learned can carry over into any live tournaments, too.

You can always practice for International Challenges and live competitions by connecting to the Battle Spot and engaging in Rating Battles with the Championships Battle setting, or by downloading regulations at your Festival Plaza and challenging your friends. You can get started without even leaving your home, so try taking your first steps toward joining World Champions like Se Jun Park and his Pachirisu, reigning World Champion Wolfe Glick, and three-time World Champion Ray Rizzo today. Learn more about how to sign up here.

To keep the competitions fresh and exciting for players and spectators, the Championship Series rules and format change every year. That also means that the group of Pokémon permitted in battle changes slightly each season, so there are always new strategies involving different Pokémon to discover. This year's format permits only Pokémon native to the Alola region Pokédex and prohibits Mega Evolution. And to keep things fair, the most powerful Legendary Pokémon, including Solgaleo and Lunala, aren't permitted to compete. The entire pool of permitted Pokémon is available in Pokémon Sun and Pokémon Moon, so it's easy to start learning and competing without needing to consider Pokémon that are only available in other games. Some rules do tend to stay the same each year, such as the Double Battle format and the requirement for each Pokémon to hold different held items. You'll never have to learn from scratch again after you get started.

A Look at the Current Season

The 2017 Championship Series season has been a particularly exciting format so far. The smaller group of Pokémon permitted this year has allowed a great variety of Pokémon to shine. At first, we saw players pairing Pokémon to execute simpler strategies. Many top teams from the first large event featuring Pokémon Sun and Pokémon Moon combined Tapu Koko's Discharge with Pokémon immune to Electric-type attacks, such as Marowak with the Lightning Rod Ability, Garchomp, and Gastrodon. Marowak's Lightning Rod Ability was also frequently paired with the powerhouse Gyarados and the stout Celesteela, the most common Steel-type Pokémon early in the season. We also saw many Trainers using moves like Toxic and Substitute that lend themselves to slower, more defensive playstyles.

Each week Trainers seem to be chasing new strategies that become popular almost overnight, so there's always something new and exciting to try out. Shortly after the European International Championships in London, Gavin Michaels won a Regional Championship using a team that didn't have any Tapu or Ultra Beasts—based around the move Trick Room. More recently, we've seen a surge of teams featuring Tapu Fini, often paired with Arcanine and Kartana, which has replaced Celesteela as the most popular Steel-type Pokémon available. As the year has progressed and the tempo of battles has sped up, we've seen more and more players trying out aggressive strategies involving Blizzard and Ninetales or Vanilluxe. Trainers looking to take a walk on the wild side might be interested in some of the more surprising teams we've seen, such as those featuring Eevee's Extreme Evoboost Z-Move, or the combination of a Pheromosa that knows Teeter Dance and Oricorio's Dancer Ability.

If you're looking for more inspiration, check out our Championship Series Event Results page to see the winning video game teams (and Pokémon TCG decks) from some of this year's biggest events. You can also check out data from the online World Championships Rating Battles. Maybe your team will start the next shift in Pokémon battle strategies!

Tournaments in the Video Game Championships circuit run year-round, but you'll have to act fast if you want to compete in the first International Challenge. Registration will be open from February 16 until February 23, with the competition starting on Friday, February 24, and continuing until Sunday, February 26, at 23:59 UTC. Battling against the best Trainers in the world with Championship Points on the line is a great opportunity to improve and to see how you stack up against tough Trainers. If you compete in at least three battles, you'll also get 50 Battle Points, a Mawilite, and a Beedrillite, regardless of whether you win or lose.

If you enjoy your battles, you can check out the Event Locator to find real-life Pokémon tournaments near you. You might even earn some of the prize money, scholarships, or Travel Awards available at your first Regional or International Championship event. Stay tuned to Pokemon.com and the PGL after the tournament is over for a recap on the top strategies so you'll know what to prepare for in your next competition. And keep checking Pokemon/Strategy for more Pokémon TCG and video game articles and tournament analysis.

Source: Pokémon.
At NintendObserver, the comments are on Discord.
Click on Community to learn more. 🙂
…
And if you've already got yours, click on Pokémon Sun & Moon for everything you need to know about the games. 😀