Volcanion's first distribution.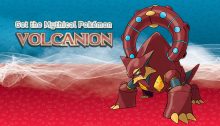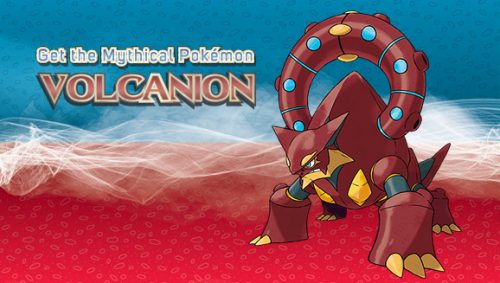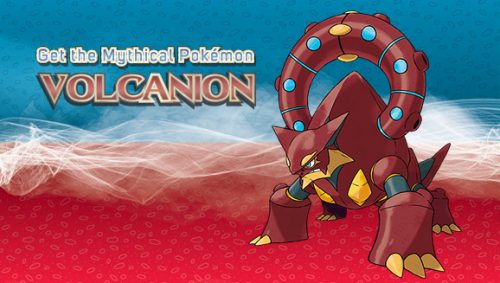 Heat Up Your Battles with Volcanion

Get the Steam Pokémon Volcanion via a code card from a participating GameStop store.

October 10, 2016

Now's your first chance to get the Mythical Pokémon Volcanion for your Pokémon Omega Ruby, Pokémon Alpha Sapphire, Pokémon X, or Pokémon Y game. Visit a participating GameStop store between October 10–31 and pick up a code card that will let you get the Pokémon in your game. The Steam Pokémon is the first Fire- and Water-type Pokémon, and it arrives at Lv. 70 with four powerful moves.

Head to participating GameStop stores to pick up your code card while supplies last. And visit the Pokémon TCG: XY—Steam Siege official site for more details on the Mythical Pokémon Volcanion.

To get Volcanion via a special code:

Select RECEIVE GIFT, then YES to confirm.

Select GET WITH CODE.

YES to confirm.

Enter your code, then watch as you receive Volcanion!

Speak to the delivery girl in any Pokémon Center to receive the Pokémon.

Be sure to save your game!

— Pokémon News
Source: Pokémon.
At NintendObserver, the comments are on Discord.
Click on Community to learn more. 🙂
…
…Wanna play? Buy a 3DS.
And if you've already got yours, click on Pokémon for everything you need to know about the franchise. 😀