Stories from Miyamoto-san and Sakamoto-san. 
☆ NintendObs Weekly – Monday, October 31, 2016 – Sunday, November 6, 2016.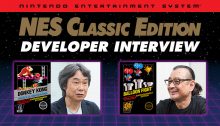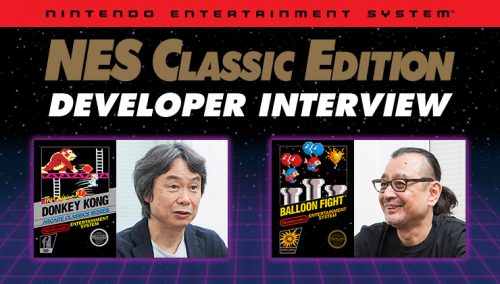 11.03.16

You probably recognize many of the great games included with the NES Classic Edition system. But do you know how these classics were first created? Find out with this series of developer interviews, featuring behind-the-scenes looks at both the original games and the system itself.

First up is an interview with Mr. Miyamoto about the original Donkey Kong™ game—including Mario's real age and how the game got its name.

Next is a look at the creation of Balloon Fight™ with developer Mr. Sakamoto.

And stay tuned for upcoming interviews featuring Super Mario Bros.™, Super Mario Bros.™ 3, and The Legend of Zelda™.

To play these and many more classic titles, check out the NES Classic Edition, available on Nov. 11, 2016 for a suggested retail price of just $59.99. This miniaturized version of the original system lets you plug-and-play 30 classic games.

— Nintendo What's New
Source: Nintendo.
At NintendObserver, the comments are on Discord.
Click on Community to learn more. 🙂
…
…Wanna play? Buy a Wii U.
And if you've already got yours, here are all the games already available on the platform. 😀