Keldeo is the new Pokémon of the month.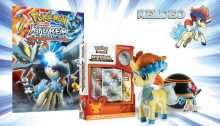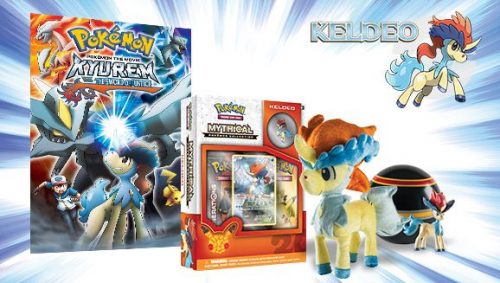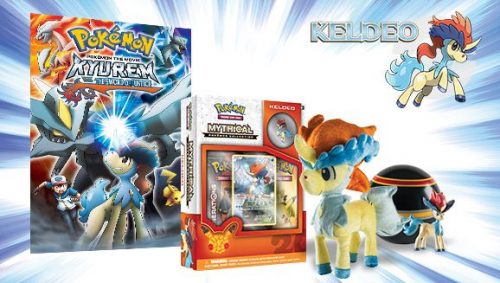 Kick It with the Colt Pokémon Keldeo!

Keldeo is the featured Mythical Pokémon for October as the Pokémon 20th celebration continues.

September 30, 2016

The Pokémon 20th celebration keeps going in October with the Colt Pokémon Keldeo. Don't miss the chance to get Keldeo for your game, watch a full-length Pokémon movie on Pokémon TV, check out cool new Keldeo collectibles, and more.

First, from October 1–24, you can receive the Mythical Pokémon Keldeo for your Pokémon Omega Ruby, Pokémon Alpha Sapphire, Pokémon X, or Pokémon Y game. Keldeo first galloped into Pokémon Black Version and Pokémon White Version in its Ordinary Form, and then changed into its majestic Resolute Form after learning the Secret Sword move in Pokémon Black 2 and Pokémon White 2. For this Keldeo to change into Resolute Form, seek out the Move Tutor in Snowbelle City in Pokémon X and Pokémon Y, or in Mauville City in Pokémon Omega Ruby and Pokémon Alpha Sapphire, to teach Keldeo its signature Secret Sword move. Visit the Keldeo page on Pokemon.com/20 for more details.

Also starting October 1, watch the classic Pokémon adventure Pokémon the Movie: Kyurem vs. The Sword of Justice on Pokémon TV. Ash and his companions team up with Keldeo as it attempts to rescue its friends—the Legendary Pokémon Cobalion, Terrakion, and Virizion—from the clutches of Kyurem, a Legendary Dragon-type Pokémon with immense power! Remember that you can also watch Pokémon the Movie: Kyurem vs. The Sword of Justice on the Pokémon TV mobile app in addition to right here on Pokemon.com. Pokémon the Movie: Kyurem vs. The Sword of Justice is also available for purchase on the iTunes Store, Google Play, and Amazon Video, so you can watch this amazing movie any time you want!

The October Pokémon TCG: Mythical Pokémon Collection features Keldeo! This collection includes a special Keldeo promo card and a pin of the Mythical Pokémon. It also contains two Pokémon TCG: Generations booster packs and a Pokémon TCG Online code card. It will be available where Pokémon TCG products are sold starting October 3.

Head to participating Toys"R"Us stores in October to check out limited-edition 2″ Keldeo figures and 8″ Keldeo plush. These high-quality items show the Colt Pokémon in its Ordinary Form. These items will only be at Toys"R"Us while supplies last.

Celebrate 20 years of Pokémon with Keldeo during the month of October. And for even more Pokémon 20th celebration activities and fun, be sure to visit Pokemon.com/20 throughout the year!

— Pokémon News
Source: Pokémon.
At NintendObserver, the comments are on Discord.
Click on Community to learn more. 🙂
…
…Wanna play? Buy a 3DS.
And if you've already got yours, click on Pokémon for everything you need to know about the franchise. 😀