New art for the new region. 
☆ NintendObs Weekly – Monday, August 1, 2016 – Sunday, August 7, 2016.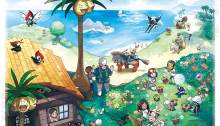 Alola Region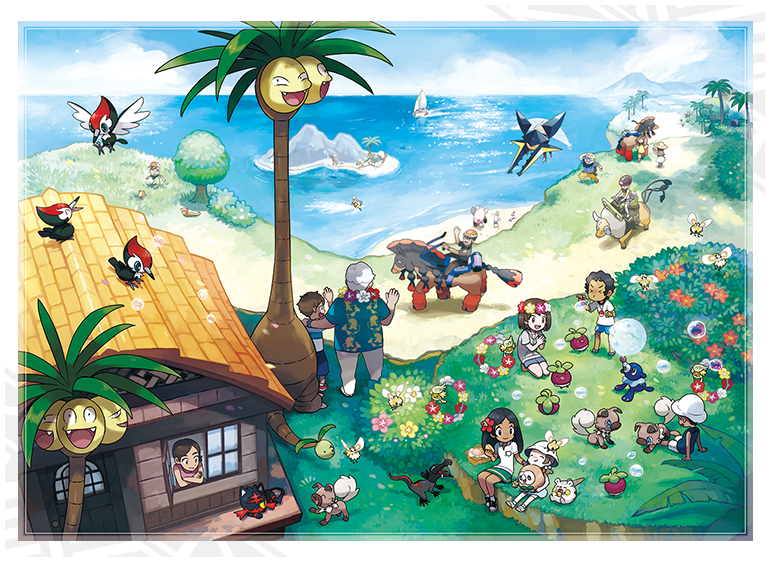 Visit the Alola Region!

Your new adventure in Pokémon Sun and Pokémon Moon takes place on an archipelago of tropical islands. Four nature-filled islands and one man-made island comprise the Alola region. The Alola region is also known as a resort area. Tourists flock to it from all over the world!
Alola is surrounded by the sea. It has a diverse ecology made up of Pokémon that have lived as natives of the Alola region for generations, along with Pokémon that have more recently arrived in Alola from other regions.

In Alola, humans and Pokémon coexist in a very close relationship, and a culture has developed that is different from other regions.
Source: Pokémon Sun Moon.
Ici en français : Région d'Alola. 😉
At NintendObserver, the comments are on Discord.
Click on Community to learn more. 🙂
…
And if you've already got yours, click on Pokémon Sun & Moon for everything you need to know about the games. 😀