Like they say on the site, that's a max of 224 dollars worth of games at the price you see fit. Only two days left to go.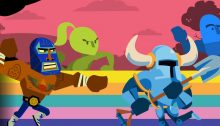 Directly to you from Twitter:
At NintendObserver, the comments are on Discord.
Click on Community to learn more. 🙂
…
…Wanna play? Buy a Wii U.
And if you've already got yours, here are all the games already available on the platform. 😀