Here's the list of all the official Pokémon activities happening this Saturday in celebration of the franchise's 20th anniversary. 
☆ NintendObs Weekly – Monday, February 22, 2016 – Sunday, February 28, 2016.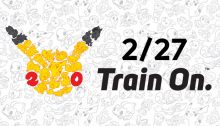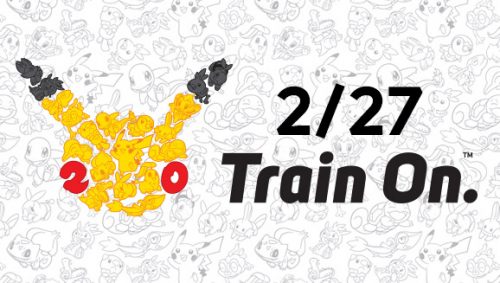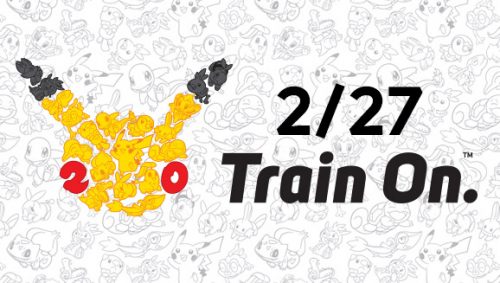 Pokémon Day Is This Weekend!

Get ready for a full day of Pokémon festivities this Saturday, February 27!

February 24, 2016

On February 27, 1996, the first Pokémon video games launched in Japan, kicking off a global Pokémon phenomenon that continues to this day. Exactly 20 years later, Pokémon Day will celebrate the historic milestone with events across the globe!

All Pokémon fans are invited to Nintendo New York, at Rockefeller Center in New York City, on February 27 for a Pokémon 20th celebration. This special event will feature fun activities for all attendees!

On the west coast, visit the Pokémon pop-up shop at Japan LA in Los Angeles, with a special opening-night celebration taking place Saturday night. The pop-up shop will be open every day until March 27, so don't miss your chance to stop by.

Be sure to check out special Pokémon Day events taking place at participating stores. Head to Toys"R"Us to receive special foil cards featuring Pikachu and Magikarp from the new Pokémon TCG: Generations expansion, as well as a Pokémon activity book and a poster of the original 151 Pokémon, while supplies last. Toys"R"Us will also have an exclusive Generations-themed binder available for purchase to store your new cards.

Also as part of the Pokémon 20th celebration, GameStop stores are offering a Mythical Pokémon poster with purchase of any Pokémon product while supplies last. An exclusive Mew plush is also available for purchase.

The official Pokémon channel on Twitch, twitch.tv/pokemon, will host a massive Pokémon event starting Saturday at 10 a.m. Eastern (7 a.m. Pacific). Tune in to watch Pokémon discussion, gameplay, interviews, and other Pokémon coverage to entertain fans of all ages. Then, at 6 p.m. Eastern (3 p.m. Pacific), the Twitch channel will kick off a massive 24-hour animation marathon! Watch movies, favorite episodes, and animation specials around the clock until the same time on Sunday.

February 27 marks the launch of Pokémon Blue, Pokémon Red, and Pokémon Yellow for systems in the Nintendo 3DS family. Rediscover the magic of the original Pokémon games just as they first appeared. These games will be available on Nintendo eShop. Also look for Pokémon Red and Pokémon Blue in a special New Nintendo 3DS Pokémon 20th Anniversary bundle.

Be sure to check out the new Pokémon Photo Booth app for iPhone and Android devices! Show your Pokémon 20th spirit by customizing your portraits and adding captions in the style of classic Pokémon games! Then feel free to share your photos via social media sites or create Pokémon-themed profile images. Look for Pokémon Photo Booth in the App Store today, and check back soon for its launch on Google Play.

Finally, everyone who logs in to the Pokémon TCG Online on Pokémon Day will receive a set of cool Pokémon 20th commemorative card sleeves! Don't miss this very limited opportunity to add this item to your collection!

We hope you can join the Pokémon 20th celebration and be with us for many more years to come. And remember to visit Pokemon.com/20 for more Pokémon 20th fun!

— Pokémon News
Source: Pokémon.
At NintendObserver, the comments are on Discord.
Click on Community to learn more. 🙂
…
…Wanna play? Buy a 3DS.
And if you've already got yours, click on Pokémon Red, Blue & Yellow for everything you need to know about the games. 😀