And here I thought they'd give it away through online distribution. 
☆ NintendObs Weekly – Monday, February 1, 2016 – Sunday, February 7, 2016.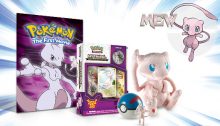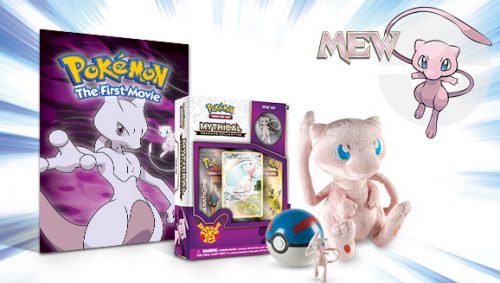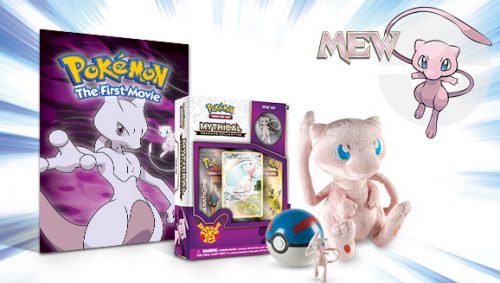 Celebrate Mew in February!

Kick off the Pokémon 20th celebration with the first Mythical Pokémon!

February 01, 2016

The Pokémon 20th celebration gets under way with a month of awesome festivities featuring the Mythical Pokémon Mew! First, be sure to head to participating GameStop stores by February 24 to get a special Mew for your Pokémon X, Pokémon Y, Pokémon Omega Ruby, or Pokémon Alpha Sapphire video game. This Mew is similar to the one that first appeared nearly 20 years ago! Get details on the official Pokémon 20th site.

For a limited time, you can watch Pokémon: The First Movie, starring Mew and the Legendary Mewtwo, on Pokémon TV! This first big-screen Pokémon adventure will be available to watch for only a limited time, so don't miss it. Remember, you can watch Pokémon TV on Pokemon.com and on the Pokémon TV mobile app. Watch Pokémon: The First Movie now!

If you want to keep watching Pokémon: The First Movie after its run ends on Pokémon TV, it is also available on the iTunes Store, Google Play, and Amazon Video. Plus, A Pokémon Super Story! Pokémon: The First Movie is now available in the iBooks section of the iTunes Store. This 48-page interactive story features 24 video clips highlighting exciting scenes from the original cinematic adventure! It's a great companion for Pokémon movie fans. Visit the iTunes Store for more details.

Mew also stars in the first Pokémon TCG: Mythical Pokémon Collection available in 2016. This collection is the first chance to get your hands on the special Pokémon TCG: Generations expansion. The box also contains a Mew collector's pin and a code card for the Pokémon TCG Online. Check it out on February 22!

Round out your Mew celebration with cool toys and plush! Head to GameStop to check out limited edition 8″ Mew plush and 2″ Mew figures. Both products are available only while supplies last.

This is just the beginning of celebrating 20 years of Pokémon, with many more events, distributions, and products on the way. Kick off the fun with Mew throughout February, and keep checking Pokemon.com/20 for more exciting Pokémon 20th fun!

— Pokémon News
Source: Pokémon.
At NintendObserver, the comments are on Discord.
Click on Community to learn more. 🙂
…
…Wanna play? Buy a 3DS.
And if you've already got yours, click on Pokémon for everything you need to know about the franchise. 😀