Team Ethan all the way. The dude's even looking fresh wi' le sunglasses. 
☆ NintendObs Weekly – Monday, November 30, 2015 – Sunday, December 6, 2015.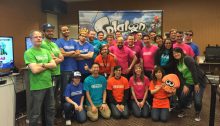 We just finished seeding the teams for tomorrow's Splatournament! Don't forget to join us tomorrow at 11 AM PT – you can watch here – and keep your eyes glued to the Squid Research Lab to learn more about the teams!

— Squid Research Lab
Source: Splatoon's Tumblr.
At NintendObserver, the comments are on Discord.
Click on Community to learn more. 🙂
…
…Wanna play? Buy a Wii U.
And if you've already got yours, click on Splatoon for everything you need to know about the game. 😀