Try before you buy this summer.
☆ NintendObs Weekly – Monday, May 11, 2015 – Sunday, May 17, 2015.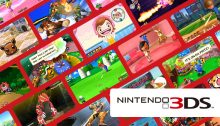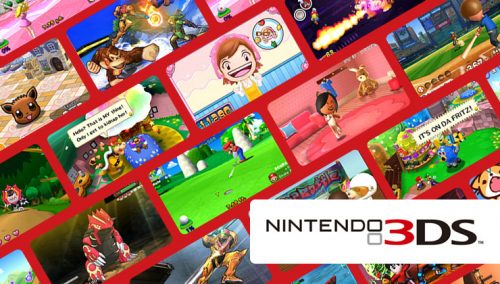 05.13.15

Summer's on the way, which means one thing: more time to play games! Before you break your piggy bank, though, check out this list of great Nintendo 3DS games you can try without spending a dime.

1. Super Smash Bros. for Nintendo 3DS

If you're one of the few people on earth who doesn't already have Super Smash Bros. for the Nintendo 3DS, drop everything and head straight to the Nintendo eShop now to download a free demo of this essential title.

Nothing says summer like baseball, and nothing says baseball like a talking dog and a bunch of wacky and weird minigames. After trying it out, you can haggle with Rusty, the canine star of the game, to getting better deals on additional challenges.

When summer life gets boring, switch things up with Tomodachi Life. Take your Mii to a tropical resort, meet celebrity Mii, and, of course, play games!

4. Mario Golf: World Tour

Go golfing with Mario and friends on land or under the sea! Use classic Mario items like Bullet Bill and Dash Mushrooms to power up your game as you tee off against friends and foes alike.

Cool off with a plunge into the underwater world of submarine combat with Steel Diver: Sub Wars. Customize your ship and head out into the deep blue in search of adventure.

Has all this summer sun got you tuckered out? Drift off to sleep on Pi'illo Island and have an unforgettable adventure in the wild world of Luigi's dreams.

7. Cooking Mama 5: Bon Appétit!

Cook up something yummy with the latest edition of the best-selling Mama cooking series. Throw something on the grill and fire up some fun!

8. HarmoKnight

Journey to the land of Melodia in HarmoKnight, a rhythm-based action game from the makers of Pokémon. Get your groove on and use the powers of music to fight evil and save the world.

9. Pokémon Omega Ruby and Alpha Sapphire

Did you know there's a Special Demo Version of Pokémon Omega Ruby and Alpha Sapphire available in the Nintendo eShop? It has exclusive scenarios and even better, you can receive the Pokémon Glalie, who now Mega Evolves, which you can transfer to the full game once you purchase it! In addition, certain items that you get while playing can also be transferred!

10. Pokémon Shuffle

Show off your puzzle skills and match 'em all! Download this Pokémon puzzle game and match 3 or more Pokémon to clear them from the puzzle area. There's no time limit, so players can take their time to examine the board to create the best matches.

— Nintendo What's New
Source: Nintendo.
At NintendObserver, the comments are on Discord.
Click on Community to learn more. 🙂
…
…Wanna play? Buy a 3DS.
And if you've already got yours, here are all the games already available on the platform. 😀