This is fashion right here.

☆ NintendObs Weekly – Monday, April 13, 2015 – Sunday, April 19, 2015.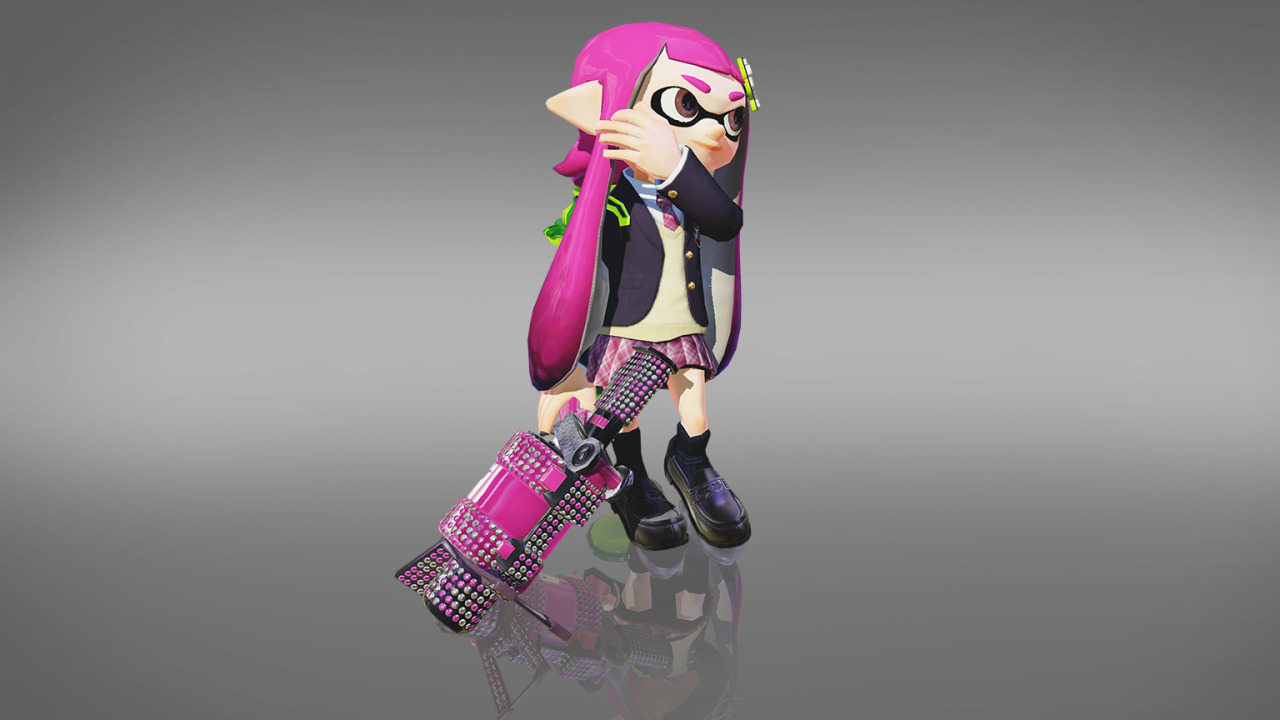 Inkling fashion report! Check out this Inkling girl's outfit. Cool, right? I told you fashion was paramount in Inkopolis! See how her hair color matches both her skirt and gun? That is some serious attention to detail! And look at how blinged-out her weapon is. Sooo cool! I'm suddenly questioning all of my own fashion choices. Maybe it's time to move on from my usual sweatpants and Hawaiian shirt look…

— Squid Research Lab
Source: Splatoon's Tumblr.
At NintendObserver, the comments are on Discord.
Click on Community to learn more. 🙂
…
…Wanna play? Buy a Wii U.
And if you've already got yours, click on Splatoon for everything you need to know about the game. 😀