Did you know Takahashi-san was such a huge Gundam fan his son calls him Gun-Ota (Gundam Otaku)?
☆ NintendObs Weekly – Monday, March 30, 2015 – Sunday, April 5, 2015.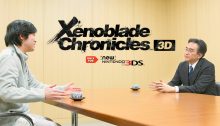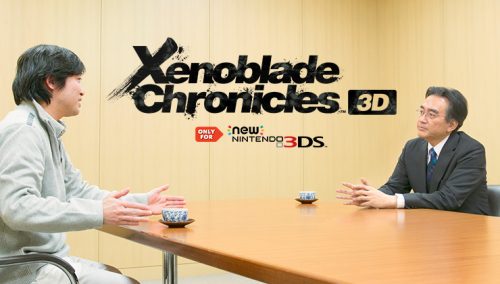 03.27.15

Iwata Asks returns with an interview with Tetsuya Takahashi of Monolith Software Inc., one of the creators of the critically-acclaimed Xenoblade Chronicles game. This epic RPG was originally created for the Wii system in 2010, and a portable version, Xenoblade Chronicles 3D, is being released this April on the New Nintendo 3DS XL. Mr. Iwata and Mr. Takahashi discuss a wide range of topics, from what makes Xenoblade Chronicles such a fan favorite to early influences and much more.

Read the interview here: http://iwataasks.nintendo.com/interviews/#/3ds/xenoblade-chronicles-3d.

— Nintendo What's New
Source: Nintendo.
At NintendObserver, the comments are on Discord.
Click on Community to learn more. 🙂
…
…Wanna play? Buy a 3DS.
And if you've already got yours, click on Xenoblade Chronicles 3D for everything you need to know about the game. 😀