I… might have been really late on that one.
☆ NintendObs Weekly – Monday, February 16, 2015 – Sunday, February 22, 2015.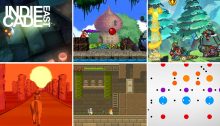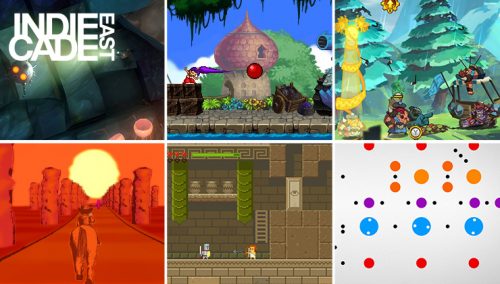 02.13.15

Nintendo is heading to Indiecade East this month to showcase some of the coolest independent video games for its systems. IndieCade East also gives Nintendo an opportunity to meet with as many East Coast developers as possible. The show, which runs Feb. 13-15 at the Museum of the Moving Image in New York, offers three days of workshops, speakers and hands-on time with games from independent developers.

Nintendo is scheduled to show off the following content:

IronFall: Invasion

from VdDev: This Nintendo 3DS exclusive takes full advantage of the C Stick features of the New Nintendo 3DS XL system for better aiming. The game supports online and local multiplayer for up to 6 players, for fast and frantic fun.

Moon Chronicles

from Renegade Kid: An update is now available for this critically-acclaimed first-person title, designed to fully utilize the extra control options available on New Nintendo 3DS XL – including the C-Stick and new ZL and ZR Buttons.

Shantae and the Pirate's Curse

from WayForward: This game is now available in the Nintendo eShop, but Nintendo will be showing off updates that take advantage of New Nintendo 3DS XL.

Gunman Clive 2

from Hörberg Productions: This Nintendo 3DS exclusive has a strong following, and its loyal fans have been hungry to check out this sequel, which launched Jan. 29 in the Nintendo eShop on Nintendo 3DS.

Affordable Space Adventures

from Knapnok Games and Nifflas Games: This suspenseful stealth puzzling Wii U exclusive features co-op play and will be playable at the show.

Swords & Soldiers II

from Ronimo Games: This side-scrolling strategy game is a Wii U exclusive which features local multiplayer and will be on hand at the show.

Elliot Quest

from PlayEveryWare: An 8-bit retro adventure RPG game with a hero on a quest to cure his curse of immortality. Explore Urele island and uncover its secrets when this game launches in March, exclusively in the Nintendo eShop on Wii U.

Blek

from Broken Rules & kunabi brother: Imagination and creativity come to life in this beautiful award-winning puzzle game that launched yesterday in the Nintendo eShop for Wii U.

Damon Baker, Nintendo of America's senior manager of Licensing, will also be hosting a seminar titled "Self Publishing with Nintendo." Indie game makers can learn how to work with Nintendo and learn what it takes to get their games published in the ever-expanding Nintendo eShop on Wii U and Nintendo 3DS.

— Nintendo What's New
Source: Nintendo.
At NintendObserver, the comments are on Discord.
Click on Community to learn more. 🙂
…
…Wanna play? Buy a Wii U.
And if you've already got yours, here are all the games already available on the platform. 😀