#NintendoMinute Please vote for Captain Toad. Smash isn't just GOTY material: it's contending for Game of the Decade.
☆ NintendObs Weekly – Monday, December 1, 2014 – Sunday, December 7, 2014.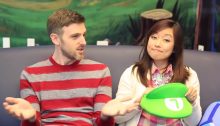 At NintendObserver, the comments are on Discord.
Click on Community to learn more. 🙂
…
…Wanna play? Buy a Wii U.
And if you've already got yours, here are all the games already available on the platform. 😀