Also, Pokémon Trading Card Game from Game Boy Color launches in North America November 13 on 3DS Virtual Console.
☆ NintendObs Weekly – Monday, October 20, 2014 – Sunday, October 26, 2014.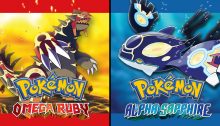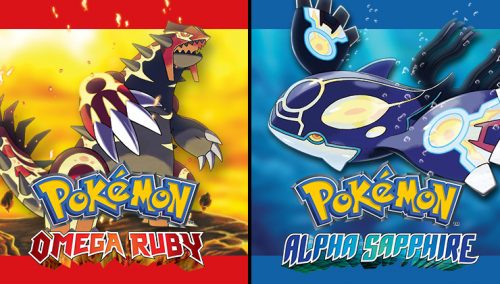 10.20.14

The Pokémon Omega Ruby and Pokémon Alpha Sapphire games will arrive on Nov. 21, but you can get a taste of them early with the Special Demo Version.

This free demo lets you experience exclusive scenarios in the Hoenn region. You'll encounter Pokémon that will Mega-Evolve for the first time—and you'll even be able to bring a new Mega-Evolved Pokémon into the full version of Pokémon Omega Ruby or Pokémon Alpha Sapphire. Items that you obtain while playing can also be transferred to the full versions once purchased.

Check below to see how to get a code for the Special Demo Version, and be sure to stay tuned for more details. Plus, get the latest news on Nintendo's social media channels (@NintendoAmerica on Twitter, facebook.com/Nintendo, and instagram.com/nintendo).

How to get a demo code:

Codes will be distributed at select cinema locations nationwide from Nov. 7–Nov. 13 (while supplies last).

Check with your local retailer during the holidays to find out about special demo code giveaways (while supplies last).

Get a code with your purchase of the new

Pokémon Art Academy

game (out Oct. 24) when you buy from Nintendo eShop on your Nintendo 3DS or 2DS system.

You'll also get a code with your purchase of one of two classic Pokémon games coming to the Virtual Console service on Nintendo eShop: the

Pokémon Puzzle Challenge

game (out Nov. 6) or the

Pokémon Trading Card Game

(out Nov. 13). You'll find your free demo code on your eShop receipt (download codes available while supplies last).

Codes will be emailed the week of Oct. 31 to select Nintendo customers with Nintendo Network IDs who have signed up to receive promotional emails from Nintendo.

Codes will also be distributed during the holiday mall tour from Nov. 24‒Dec. 21 at 16 different locations throughout the nation. Talk to a staff member to try out Pokémon Omega Ruby, Pokémon Alpha Sapphire or any of the featured Nintendo 3DS games to receive two codes—one for you, and one for a friend (while supplies last). Check back soon for a list of tour locations.

— Nintendo What's New
Source: Nintendo.
At NintendObserver, the comments are on Discord.
Click on Community to learn more. 🙂
…
And if you've already got yours, click on Pokémon Omega Ruby and Alpha Sapphire for everything you need to know about the games. 😀