Nindies.
☆ NintendObs Weekly – Monday, October 6, 2014 – Sunday, October 12, 2014.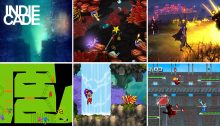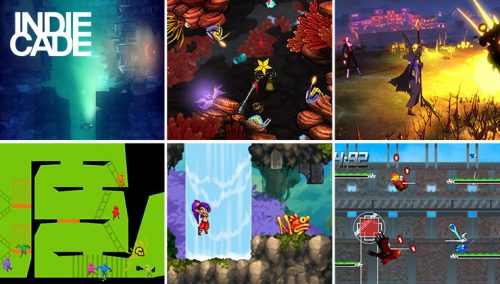 10.08.14

When Nintendo heads to IndieCade in Culver City, California, on Oct. 10-12, the company is not only highlighting 15 playable independent games for the Wii U and Nintendo 3DS systems, but also many of the creative visionaries behind the games themselves. These "Nindies," or Nintendo independent developers, will be there in person to demonstrate their inspiring and artistic video game visions and share their development experience with festival attendees.

"Nintendo has always supported creativity and innovation in video games," said Steve Singer, vice president of licensing. "These Nindie developers are currently making some of the most exciting and imaginative games out there, and Nintendo is pleased to offer them multiple platforms to bring their creative ideas to life."

Visitors to the Nintendo booth will be able to get their hands on the following Wii U and Nintendo 3DS digital games, many of them playable for the first time:

Wii U

Nintendo 3DS

Wii U and Nintendo 3DS

Additionally, Nintendo Licensing will host a Nindie developer panel at 10 a.m. PT on Saturday, Oct. 1, with the subject "Nintendo Do's and Don'ts: A Developer-Focused Conversation." Featuring Dajana Dimovska of KnapNok Games, Sean Velasco of Yacht Club Games and John Warner of Over the Moon Games, and moderated by Damon Baker, senior marketing manager, Nintendo Licensing. This panel will feature stories and experiences in bringing fantastic games to Nintendo platforms from the creators themselves.

And in an event not to be missed, Nintendo is participating in IndieCade Night Games this year with gigantic multiplayer tournaments for Sportsball and Runbow on Wii U. Attendees can test their bird-flying and color-jumping skills for prizes and giveaways during the event, while supplies last.

Not able to attend IndieCade in person this year? Keep track of updates and announcements via #Nindies through Nintendo social media feeds.

IndieCade is a festival dedicated to the discovery, development and recognition of independent artists and developers from around the world. The Nintendo booth is located in the IndieCade village and will be open to attendees between the hours of 12-5 p.m. PT on Friday, Oct. 10, and 10 a.m. – 5 p.m. PT on Oct. 11-12.

— Nintendo What's New
Source: Nintendo.
At NintendObserver, the comments are on Discord.
Click on Community to learn more. 🙂
…
…Wanna play? Buy a Wii U.
And if you've already got yours, here are all the games already available on the platform. 😀