First seen on Miiverse. 😉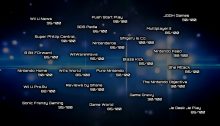 New "Armillo Accolades Trailer" for all our Miiverse superfans (that's YOU)!

You saw it here first folks. 🙂

Enjoy the video and keep on spreadin' the good word about Armillo!

Team Fuzzy Wuzzy

Source: Miiverse.
At NintendObserver, the comments are on Discord.
Click on Community to learn more. 🙂
…
…Wanna play? Buy a Wii U.
And if you've already got yours, click on Armillo for everything you need to know about the game. 😀