"In the future, it is possible we will decide that certain elements of our video games should be enjoyed when players use their smart devices."
☆ NintendObs Event – Nintendo FY3/2014 Q & A.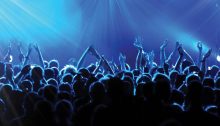 Question:

I would like to ask you about your mid-to-long term corporate strategy from a macro perspective. Mr. Iwata, what do you think will be the keywords for the entertainment market from now on? When I think of keywords from your various explanations at the Corporate Management Policy Briefing in January, "non-wearable" or "hardware-software integrated business model" are candidates, and when I think in terms of the figurine project that you mentioned in your presentation today, something like "from virtual to real" could also be one of the candidates. On the other hand, when I look at other companies' ideas such as "SmartGlass" and, as Google is now attempting to realize automated driving, the current trend appears to tell me that other companies too are trying to redefine the meaning of entertainment in their own ways and to improve people's QOL by taking a systematic approach to the functionality of their devices. Considering my interpretation of the situation, I would like to hear Mr. Iwata's opinion on what the keyword(s) will be for Nintendo from now on.
Answer:

Iwata:

I think that many utility products in the world have been designed and produced with the purpose of improving people's QOL. Nintendo has added "in enjoyable ways" to the definition of entertainment. By defining entertainment as activities that "improve people's QOL in enjoyable ways," we are trying to expand the definition of entertainment as much as possible. Nintendo has a history of approximately 125 years, but when it comes to video games, the company has been engaged in that business for 31 years since the Japanese launch of the Family Computer System (Nintendo Entertainment System). In other words, Nintendo has been known as a video game company only for one-quarter of our history, but people around the world, even including many at Nintendo, tend to believe that Nintendo is a video game company and even think that Nintendo should not or must not do anything other than making video games. This, I believe shows that over the past 30 years or so, the video game business has been running smoothly. However, whether we have a narrow or broad definition of video games can make a huge difference. I suppose people caught a glimpse of the potential with "Brain Age" and "nintendogs" for Nintendo DS, and "Wii Sports" and "Wii Fit" for Wii, which Nintendo developed by expanding the definition of video games and these titles were eventually well-received by many people around the world. In video games, players interact with a computer and receive output as the result of their input. If players realize that they will be able to receive greater rewards in the form of computer output than the amount of effort they put in, they will be tempted to repeat that process. Because that process makes players feel comfortable, there is a great sense of excitement and achievement. I think that this is the kind of know-how you need to make video games, but it can be applied to much wider fields than you might imagine today. When I said that health is going to be a theme of our QOL initiative, I referred to it as an example of one of these fields. More specifically, talking in general about health, many people are well aware of what we should do for their health, but at the same time, many people find it difficult to commit themselves to it. So, the questions I posed back then were, "What do you think will happen if we can apply our know-how on keeping consumers engaged and entertained on a continual basis, and make it fun to complete such endeavors?" Back to your original question, "not defining our business fields narrowly" is key for us.

Not to change the subject, but many years ago, people used to connect with video games only when they were sitting in front of a TV set. Other than that, people did not have any relationship with video games back in those days. Then, handheld video game systems were introduced, and people started to carry around their video game experiences outside the home. And today, many people carry around smart devices and use them in their free time. We have been studying how we can best incorporate our video games into the time that people use their smart devices. I introduced our "Mario Kart TV" as an example during my presentation today. Although this is just the beginning of our initial approach with that concept, players of "Mario Kart 8" can spend a portion of the time they interact with their smart devices to connect with the Mario Kart game. In the future, it is possible we will decide that certain elements of our video games should be enjoyed when players use their smart devices. In other words, we will try to ensure that there is more than one device, more than one location or more than one environment where users can access our products and make sure those users can interact with our products in various environments. I also mentioned in January (at the Corporate Management Policy Briefing) that we would change the definition of our platforms from being device-based to NNID-account-based. When our platforms are account-based, we can expand the number of applicable devices. In order to have rich and high-quality game experiences, we always want our users to play with our dedicated game systems that are specifically designed to provide such unique experiences, while at the same time, we may be able to select some portions of these games and make them available on other devices. Also, by encouraging users to interact with the physical figurines that I mentioned today, we may be able to create brand-new entertainment. In these ways, another critical point for us to carefully consider, or another key point for us, is how we can and should incorporate our entertainment offerings into the more fragmented time and opportunities of different consumers.

Source: Nintendo JP.
At NintendObserver, the comments are on Discord.
Click on Community to learn more. 🙂
…
…Wanna play? Buy a Wii U.
And if you've already got yours, here are all the games already available on the platform. 😀