Mario Kart 8's free game promotion.
☆ NintendObs Event – Mario Kart 8 Direct 4.30.2014.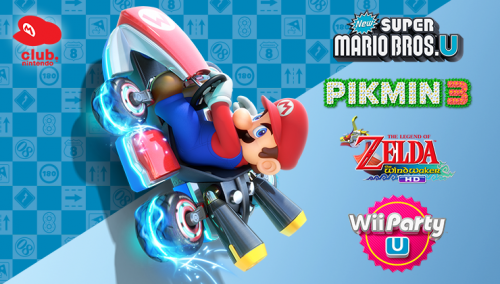 2014-04-30

There's a deal coming around the bend that will really get your engines revving: if you buy Mario Kart 8 for Wii U and register it with Club Nintendo between May 30, 2014 and July 31, 2014, you can receive a free download code for one of these great Wii U games:

You can purchase Mario Kart 8 as packaged game, digital download, or as part of the Mario Kart 8 Wii U Deluxe Set bundle to qualify for the offer. 

Offer is available in the U.S. and Canada.

ESRB Rating: Everyone with Comic Mischief

 

— Nintendo What's New
Source: Nintendo.
At NintendObserver, the comments are on Discord.
Click on Community to learn more. 🙂
…
…Wanna play? Buy a Wii U.
And if you've already got yours, click on Mario Kart 8 for everything you need to know about the game. 😀