Clap yo' hands if you bullshottin'!!
☆ NintendObs Weekly – Monday, March 10, 2014 – Sunday, March 16, 2014.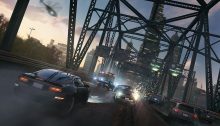 Another great Youtuber, Doc. Tre!!
I planned on discussing the case of Watch_Dogs on Wii U but decided otherwise as exploring third-parties' practices do not fit into my blog's produced content.
This one, as always, is really funny. School 'em, Doctor!! 😀
At NintendObserver, the comments are on Discord.
Click on Community to learn more. 🙂
…
…Wanna play? Buy a Wii U.
And if you've already got yours, here are all the games already available on the platform. 😀